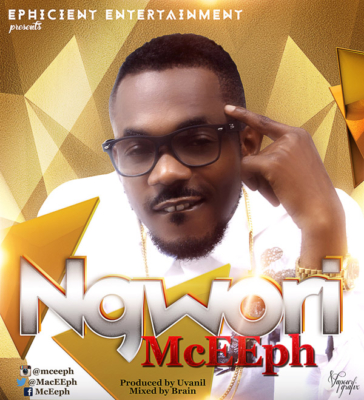 After a successful release of "NDIA", his controversial joint… McEEph makes a unique comeback, this time he brings his rap act on a pure high-life tune with his "Ephicient Live Band" alongside Mr. Bobzy.NGWORI, produced by Uvanil, Mixed and mastered by Brain.
This is absolutely pacesetting and a joint you simply don't wanna miss as its a must-have on your playlist.
Follow him on twitter: @MacEEph
Download the joint below and press play.
McEEph – "Ngwori" f. Mr. Bobzy
---