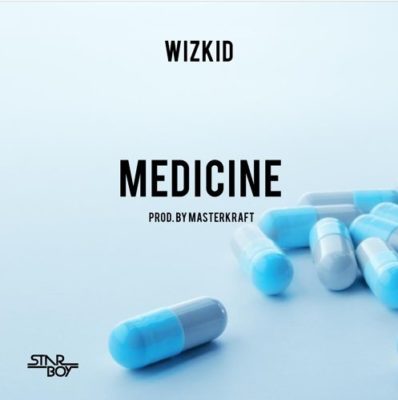 Oh baby girl I want your love oh
I'ga egbu mmadu

The Starboy's return to his home country, Nigeria, came with a lot of promises including new music releases to a tune count of as much as 20 songs. Medicine was the very first of that promise, and it seemed like Wizkid had taken heed from the many many responses on his latest compilation release – the #SFTOS album, which major complaints were that it lacked the midas touch in what has now been labeled as the his true afrobeat sound.
Could it be that the Wiz is satisfying industry yearnings with this string of new music release?
Read what some team members thought about this.
@dahnieelz: So after selling his sound to the other side, Wizkid is back and we can hear the familiar sound from the Wiz we used to know. Although this song was packaged in a rush, it still feels good to know that Wizkid can still dish out some awesome Afrobeat music.
@iamdada42: It is nice to realize that Wizkid still caters for the need of his Nigerian fans. Shortly after dropping the SFTOS album, the Starboy gets it banging with Medicine. The song is one tune that gets you hooked on the first listen the delivery is quite on point. The production? Kudos to Masterkraft. Just press play and enjoy yourself.
@ibironketweets: Another "fast-food" song by Wizkid. The song is cool, with a lovely tempo and could easily have been my favourite if only it did not sound so much like freestyle, with too many repeated lines. I would have loved if Wiz had put in more conscious thought into it, although the catchy sound of the song makes the gap almost unnoticeable.
@tundechilin: This medicine has cured all my diseases. Wizkid thanks for putting out this antibiotic. What will I have done without Dr Wizzy.
@iamflexzible: For those who couldn't relate with #SFTOS, this is one jam you need to listen to.
---
Do you share same thoughts with the points presented in this review? Drop your comments in the section below.
---