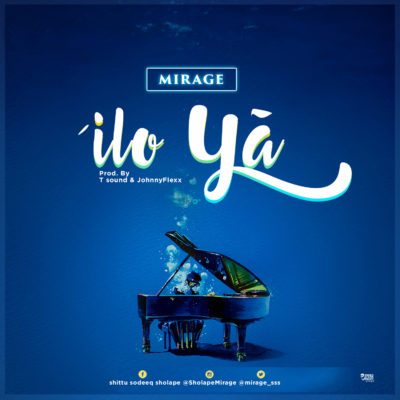 Iloya is an emotional RnB song by Shittu Sodeeq Solape better known by his stage name Mirage he hails from Ibadan, Oyo state. Iloya a song produced by T Sound and JohnyFlexx tells a story about the painful exit of a talented artist who had been the brainchild behind his girlfriend's musical fame and in turn gets affected by it.
It can be seen as a criticism to celebrities whose glamour comes solely from other people's effort. It's a song with a mixture of an ancient Yoruba way of farewell and a well dialogued English verse and has kept several listeners on Instant replay.
It's a real song with all the potentials of becoming a hit if you give it a try and download

"Mirage – Iloya [New Song]", 5 out of 5 based on 1 ratings.
---