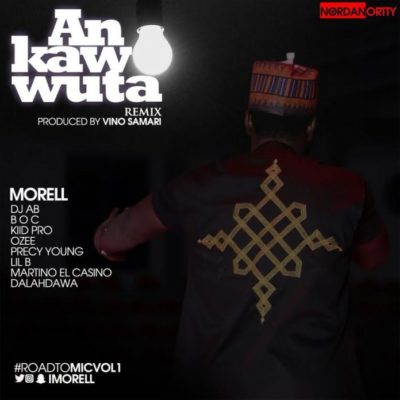 Morell  is on his way to the RoadToMicVol1 as he kicks off the year with the remix of "An Kawo Wuta".
Also download Inges
The record features other Northern acts like  BOC Madaki, DJ Abba, Kiid Pro, Precy Young, Ozee, Lil B, Martino Elcasino, Dalahdawa.
Enjoy below as we anticipate his forthcoming projects.