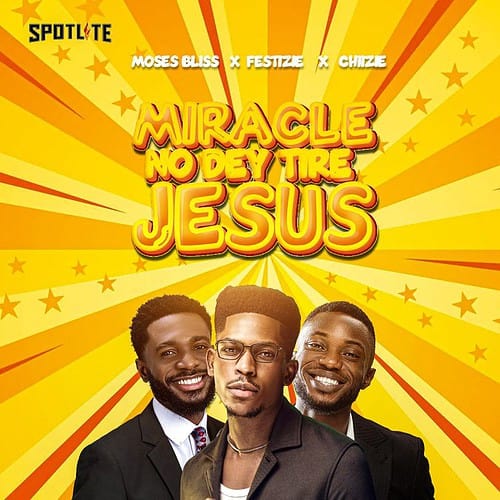 Nigerian gospel singer/minister, Moses Bliss drops a sensational record title "Miracle No Dey Tire Jesus", the song is a collaboration between Moses Bliss, Festizie and Chizie.
Moses Bliss is known for his powerful and uplifting music. His song "Miracle No Dey Tire Jesus" is a worship anthem that speaks of the unwavering faithfulness of God. The song is about how Jesus' miracles never run out and how He is always available to perform miracles in our lives.
Festizie who he featured on the record, is a very gifted gospel vocalist who added his powerful and emotive vocals to the song. He is known for his ability to convey the message of the song with his delivery. Chizie on the other hand, is a Nigerian gospel music sensation. He lent his talents to the song by bringing his unique style and energy to the production.
"Miracle No Dey Tire Jesus" encourages the listener to put their trust in Jesus and to have faith that He will work miracles in their lives. Get audio (Mp3) below
Today March 24, 2023, Moses Bliss releases the official Visuals for the viral song MIRACLE NO DEY TIRE JESUS. Be blessed by it as you watch, Enjoy!!!