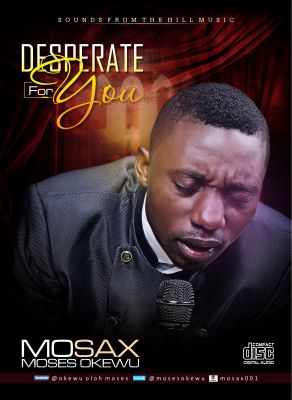 Moses Okewu popularly known as Mosax is a Benue Born Gospel artist. Mosax is an anointed worshiper, pianist and a saxophonist whose ministry is characterized by a deep and noticeable presence of God.
'Waitin I Do' and 'Oghene Doh' are hit singles off his debut album titled 'Desperate for you'. These songs are songs of freedom and ofcourse whosoever God has set free is truly free indeed. The Songs are danceable and it is fused with both traditional and western blend. It is written in English and Idoma dialet.
Sing the song, enjoy the lyrics, feel the rhythm and dance to the beat.?
DOWNLOAD Moses Okewu (Mosax) – "Wetin I Do" 
DOWNLOAD Moses Okewu (Mosax) – "Oghene Doh"
---