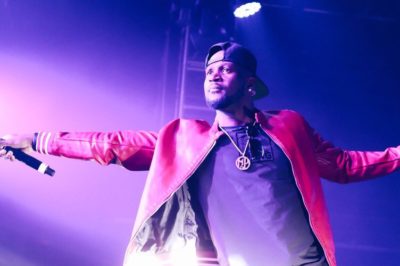 Mr P "Cool It Down" was released in the year 2017 and had a lot of buzzes as it was Mr P's first single since his split from the now-defunct music group "P-Square". Cool it down was an avenue to let fans know that he could still make good music without his brother.
It is basically a song love birds can relate to. Mr P tells us that no relationship is perfect as there would certainly be ups and downs. He tells his love interest to "cool it down" and that he's never going to let her go.
With its video having over 4 million views and giving life to the lyrics, we can safely say that the song is not a total flop. It's not the regular party starter we are accustomed to on this side of the world but it's definitely worth listening to.
Quotable Lyrics:
Eh eh eh
Make you come my way
(Come my way)
I gotta lot of things to say
(Things to say)
Baby no be today
(No be today)
You dey try to run away
Because of another man
('nother man)
Baby coolie oh coolie oh cool it down
As you dey see me so i no go let you walk away
Baby coolie oh Coolie oh cool it Down
As you dey see me so i no go let you walk away
So i say take me there i wanna go there
Take me there let's go there
Take me to that great place of wonders and wishes

"Mr. P – "Cool It Down"", 5 out of 5 based on 1 ratings.
---