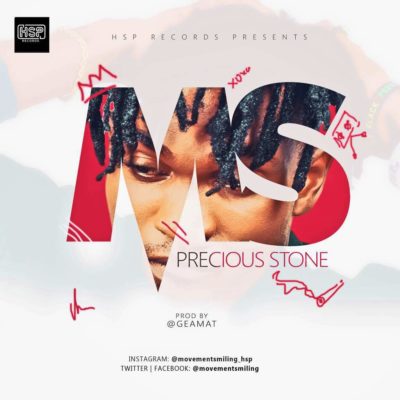 The Black and Proud crooner Movement Smiling, Chibike Eze Vincent, popularly known in the Caribbean as African Bandana is a Nigerian born and Jamaican based Raga artist on a relentless mission to earn his spot in the music limelight. Recently back into the country after a brief absence, MS and his record management HSP records, have confirmed working on a fresh collabo with a renounced African act soon to be revealed on the label platforms.
MS was signed into HSP records earlier this year, with the evergreen classic Black and Proud as his first single under the label. MS follows up almost immediately with the release of two more singles 'Precious Stone' and 'Send down thy rain' both produced by the prodigy Geamat with visuals shot and already showing on all major music channels in Africa.
Precious Stone is a colorful raga love song with a mix of Afro high life
Send Down Thy Rain is a soulful prayer to Jah for rains(blessings) upon the ghetto youths.
MS (Movement Smiling) – Send Down Thy Rain 
MS (Movement Smiling) –  Precious Stone
---