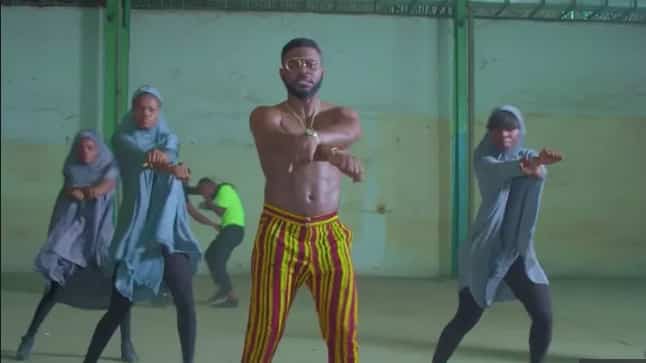 Muslim Rights Concern (MURIC) has hailed the ban placed by Nigerian Broadcasting Corporation(NBC) on Falz's "This is Nigeria" Video.
The video was banned by the regulatory body after a radio station in Jos was fined a sum of one hundred thousand naira for playing the song.
MURIC in a press release said: "The video portrayed Fulanis and Muslims as killers. It also showed women in hijab engaging in the notorious 'Shaku Shaku' dance. Although reactions to similar provocative works of art had been violent in the past, MURIC as an elite Islamic group decided to adopt dialogue. We asked Falz to withdraw the video or we would sue him. Instead of showing remorse he dared us. We knew he could delay the court case for years because he is a lawyer and he would use every trick in the books to frustrate us. That was why he was boasting.
"Therefore, instead of going to court, we decided to ambush him by sending a petition to the video board. This week, the NBC banned the video and others like it. He should be the one to go to court now if he likes. Let him go and show how brilliant he is in court. He and his fans laughed at us when we complained about his provocative and vulgar video. But there is no doubt that he who laughs last laughs best".