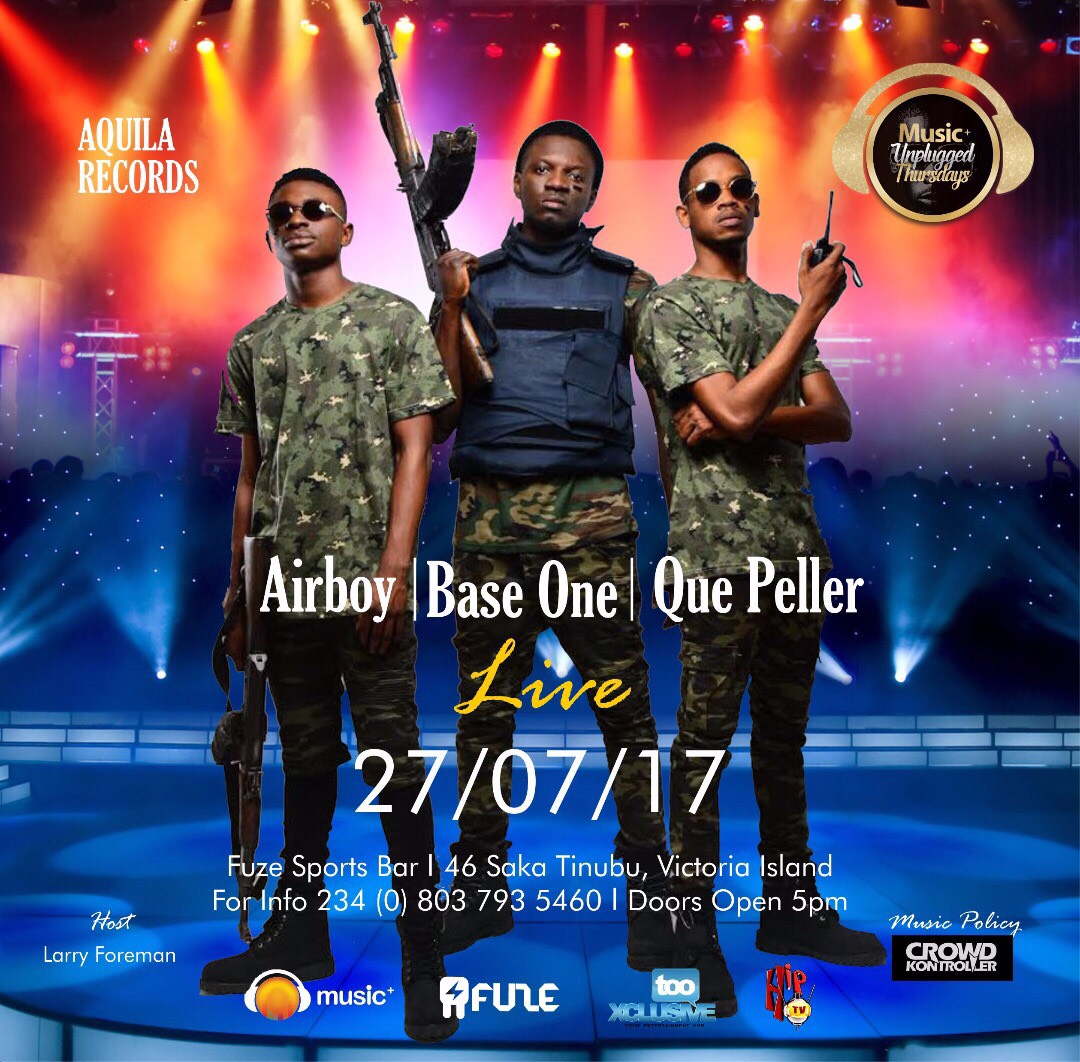 Music+ Unplugged Thursdays
Date: 27th July, 2017
Time: 5pm to 10pm
Venue: Fuze Sports Bar – 46, Saka Tinubu Street, Victoria Island Lagos
We shall be playing host tonight to members from the Aquila Records stable.
Come and relax after work and sing to songs on the karaoke, listen to good music from the LIVE band and also watch the Aquila boys including Airboy, Base One and Que Peller perform.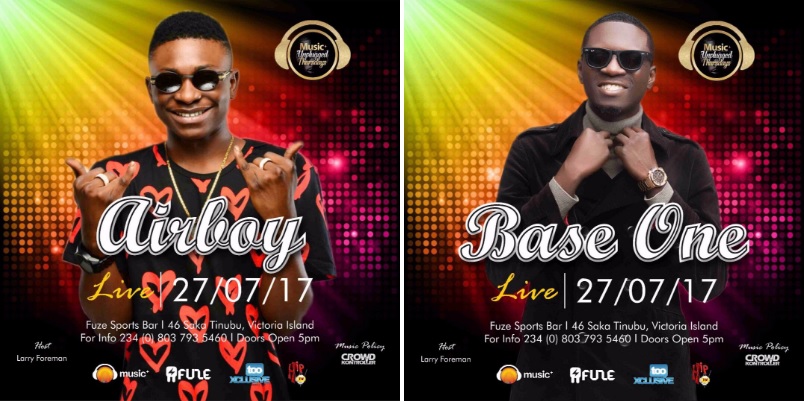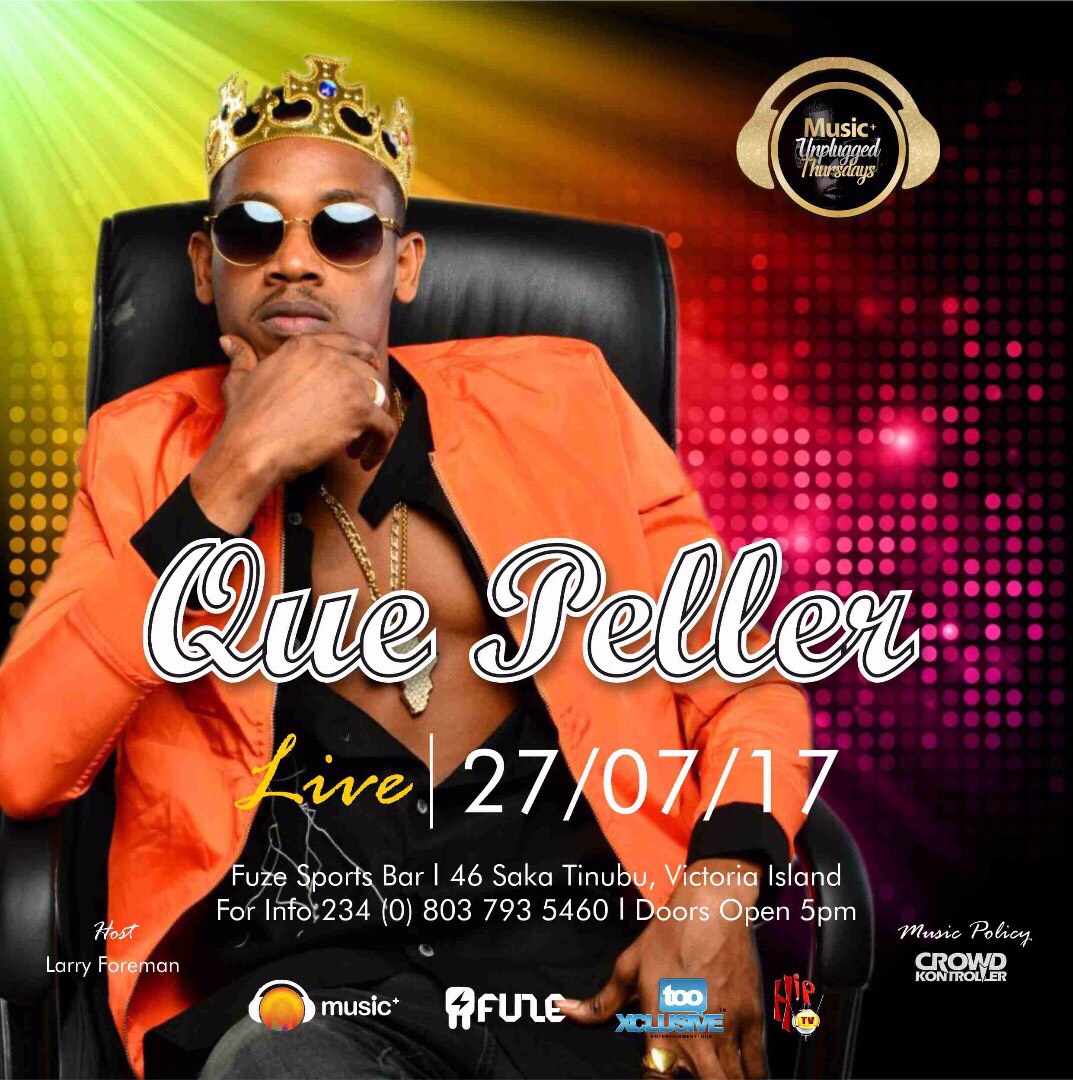 Larry Foreman would be hosting, and DJ Crowd Kontroller would be governing the music policy for the night.
Remember, the Music+ unplugged sessions are strictly about good music, a cozy ambience, good food, FREE WI-FI, FREE COCKTAILS, karaoke, live band, your favourite celebrities, and a fun-filled evening.
#musicplusunpluggedthursdays #musicplus #musicplusunplugged #ThursdayisthenewFriday
follow us @_musicplus @musicplusunpluggedthursdays on IG and @musicplusunplug on Twitter

"Music+ Unplugged Thursdays: Aquila Records Night Feat. Airboy, Base One, Que Peller", 5 out of 5 based on 1 ratings.
---