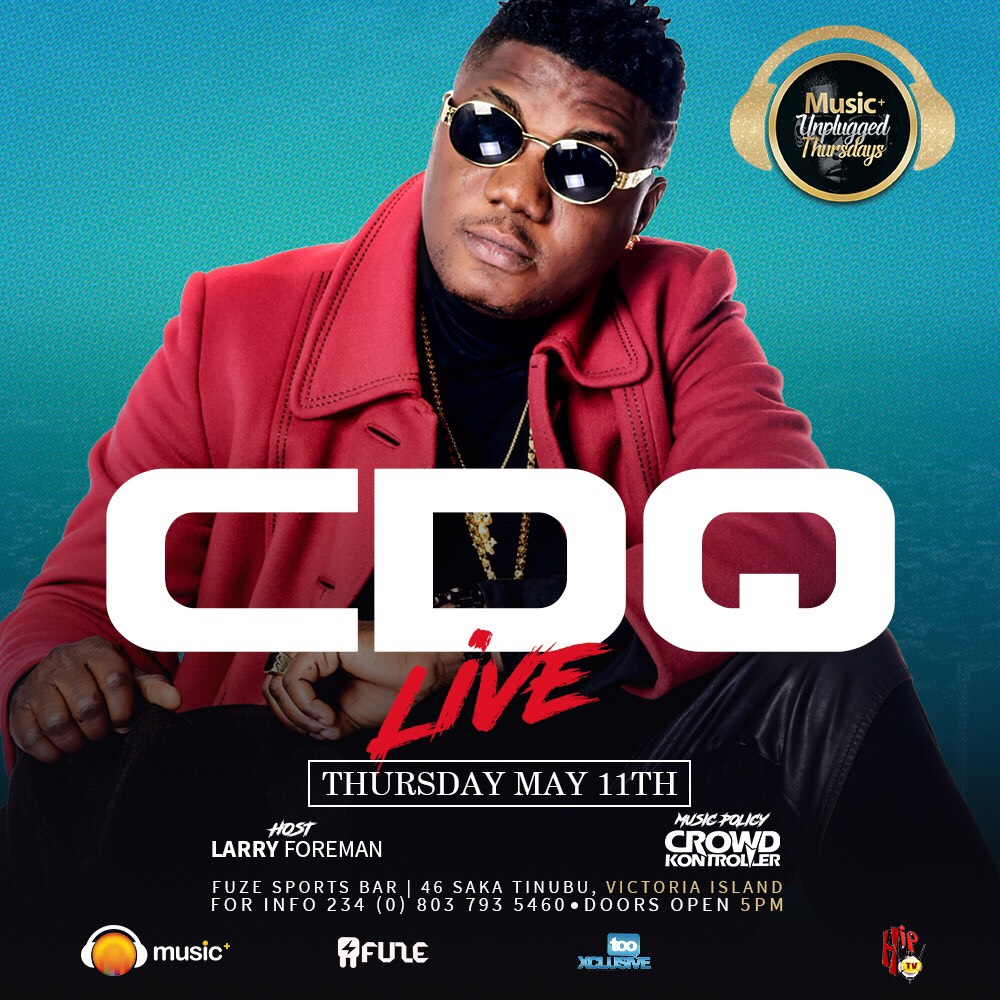 Tonight's unplugged session for the one of a kind Music+ Thursday is a triple threat package.
Featured on the lead, is indigenous music sensation and woss, wobi rapper CDQ. And he has been paired alongside brewing talents Famous Bobson and Chuza, who are highly revered in their running circles.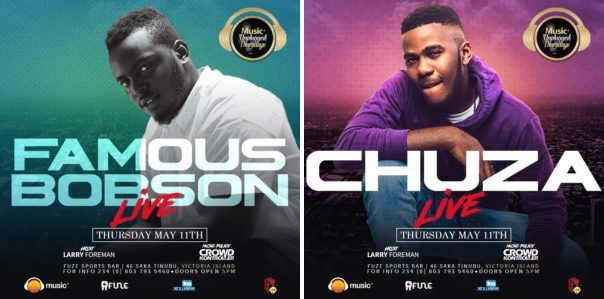 As usual, Larry Foreman would be on point duty as the compere for the night and DJ Crowd Kontroller still remains the music policy governor for what has already been described as a funtastic night.
Date: 11th May, 2017
Time: 5pm to 10pm
Venue: Fuze Sports Bar – 46, Saka Tinubu Street, Victoria Island Lagos
Come and relax after work and sing to songs on the karaoke, listen to good music from the LIVE band and also watch your favourite artistes perform.
Remember, the Music+ unplugged sessions are strictly about good music, a cozy ambience, good food, FREE WI-FI, FREE COCKTAILS, karaoke, live band, your favourite celebrities, and a fun-filled evening.
#musicplusunpluggedthursdays #musicplus #musicplusunplugged #ThursdayisthenewFriday
follow us @_musicplus @musicplusunpluggedthursdays on IG and @musicplusunplug on Twitter
---