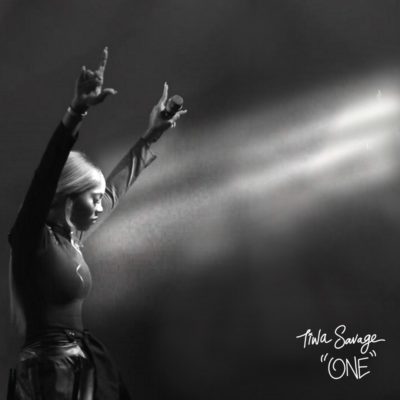 After surviving a broken marriage and burdened with the responsibility of raising a child, Tiwa Savage shows a vulnerable side of herself in "One". As depicted in the lyrics, she talks about her early struggles, many blessings from buying houses to buying cars.
Produced by Killeetunes, the song clearly expresses how Tiwa is extremely grateful and that there is more to life than fame and fortune. The music Video which has over 1 million videos did justice to the lyrics and give a visual representation of how the singer really feels.
Although it didn't make quite the buzz online, "One" is not your regular record like the music consumed massively by the public maybe because of its Yoruba lyrics. It's a rare kind that makes you ponder deeply about life. "One" is a wonderful record and is a song that should remain evergreen. Solidifying her prominence as one of the top artists, Tiwa Savage timing cannot be any better as 2018 whines down.
Quotable Lyrics:
Yea… E fun werey toh
Alakoko akakoko oh
Onigbese mapami o
Shori tigbayo'oju
Lowon kon omakawo
Shori monimoni o, monimoni
Ori ori o o, ori ori
(?)
I'm one of them
Ododun la ro ro gbo
Ododun la ra wusa
Ododun la ro mo bi lori gba
My life don better
Ododun la ro ro gbo
Ododun la ra wusa
Ododun la ro mo bi lori gba
My life don better
Tobani, ta lo kole tuntun
I'm one of them
Tobani ta lo ra motor
I'm one of them
Tobani, ta lo sho rire
I'm one of them
Tobani, ta lo sho rire
I'm one of them