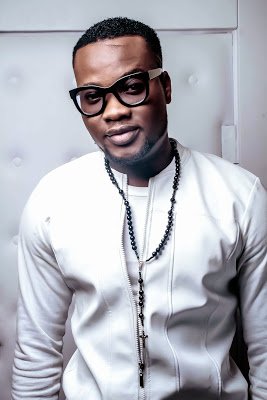 The "Yahoo Yahoo" controversy has really been rebelious to the wishes of those that want its quick and urgent end as it continuosly finds a way to be news worthy, thanks to some of the Nigerian music artistes.
The latest music celebrity who has given his own remarks about the on-going saga which became a viral one via the effort of Naira Marley is music producer, business man and artiste; Sheyman.
The music producer has revealed people should stop wasting their time condemning crime and government inefficiencies rather they should think of ways that can get them to be solution providers.
This remark by Sheyman is a response to Rugged Man's statement that was posted on Instagram in which he is seen condemning the government and "yahoo boys."
He took to Instagram to write; "Ask yourself.. have you solved a problem today?? Anyone remembered how the Night King war was won? It's not by cutting of plenty heads, just get to the root of the problem and solve it.
"Simple equation!!! Meanwhile people will first waste time, lives and resources under the notion of solving a problem.
Back to Nigeria, the deed has been done! Best way to get out of a problem is to solve them! And not complaining about the economy or hating on politicians or beefing Yahoo boys.
"We all seem to know the problems!!! Once the genesis of the problem is solved then the equation will automatically resolve!  Then if that isn't possible, it's simple, build your own country inside a country but use your sense… check my old posts to see the commandments for Nigerian youths."

"Musician; Sheyman Schools Ruggedman On The Issue Of Internet Scam", 5 out of 5 based on 1 ratings.
---