Last Updated on Aug 1, 2022 | 01:54 by Tommy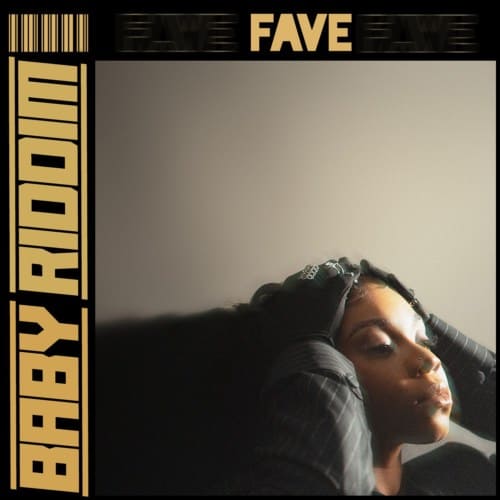 "Baby Riddim Lyrics" – Song by Fave.
Nigerian pop-star FAVE recently announced the official video of her single, "Baby Riddim" and it blew like a dynamite, Check out the song Lyrics below.
LYRICS
Intro
Oh ooooh, ooh uuhhh
Com'on
Listen Up!
Steady your face jor for me I wanna take a picture
So this could last longer for me
Take my secrets, Guard them like precious money
I never want to hear you quiet
So I write songs for you, So I write songs for you
And I believe Yes I believe
I'm falling for you like a thief Weak in the knees
Cause when I see you, I fit to steal the keys to your heart again
(your heart again)
Yes I believe, Yes I believe
I'm falling for you like a thief Weak in the knees
Cause when I see you, I fit to steal the keys to your heart again
(your heart again)
My baby bad, My baby good
My baby all the things I need
My baby buss up the silence o (buss it up, buss it up)
My baby buss up the silence o (buss it up, buss it up)
My baby bad, My baby good
My baby all the things I need
My baby buss up the silence o (buss it up, buss it up)
My baby buss up the silence o (now let's go)
Steady your face jor for me I wanna take a picture
So this could last longer for me
Take my secrets, Guard them like precious money
I never want to hear you quiet, So I write songs for you
So I write songs for you
Verse 2
Oppositions they come left and right But I don't care
Popo fit dey our front Say leave you
But I die there
No more milk or malt
Cause you are my only strength
Whether rich or poor, I know that you are my best bet
And I believe Yes I believe
I'm falling for you like a thief Weak in the knees
Cause when I see you, I fit to steal the keys to your heart again
(your heart again)
Yes I believe, Yes I believe
I'm falling for you like a thief Weak in the knees
Cause when I see you, I fit to steal the keys to your heart again
(your heart again)
My baby bad, My baby good
My baby all the things I need
My baby buss up the silence o (buss it up, buss it up)
My baby buss up the silence o (buss it up, buss it up)
My baby bad, My baby good
My baby all the things I need
My baby buss up the silence o (buss it up, buss it up)
My baby buss up the silence o
Big Nutty Girl