Oh yes!
The gavel of the National Broadcasting Commission has come down hard again, and this time it's fallen on a select number of our music and video favourites that have garnered massive plays on many transmitting frequencies. These materials belong to a fine crop of artistes (both home and abroad) including Nicki Minaj, Wizkid, May D, Phyno, Chris Brown, Rick Ross, Davido, Iyanya and Olamide, just to mention a few.
The NBC's reason for this ban ranged from obscene videos to vulgar lyrics and violent display. Logically, by the artistes already mentioned, you can guess the songs/videos involved.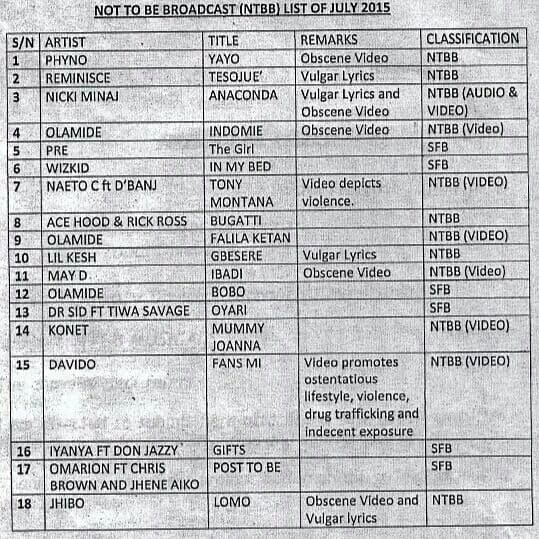 By the commission's directives, it is expected that these materials will be yanked off listening and viewing stations while joining the list of previously banned songs like Gobe, Nawti, Stupid Love, Caro, Ukwu and Shoki.