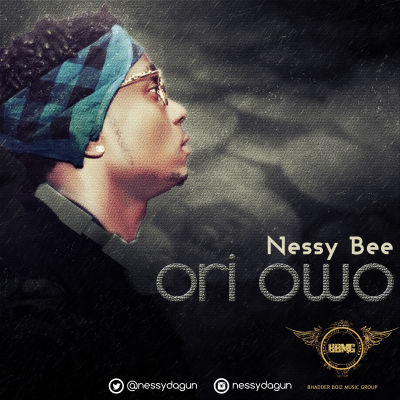 Following the release of his ID Cabasa produced offering titled "Heroes," which had visuals directed by Ayo Ray, the Bharder Boiz Music Group recording act, Nessy Bee, lets out a fresh tune for his teeming fans and music pundits alike; the Hip-Hop recording act mostly fuses his mother tongue (Yoruba) with Pidgin English to create his own unique sound which sees him effortlessly switching between Rap and Commercial styles.
The BBMG recording act isn't slowing down on his 2016 musical campaign as he returns with an HTee mixed/mastered piece titled "Ori Owo"; this new single of his is set to attain even greater success than his previous release, which got due recognition on quite a number of stellar music platforms. The new single, "Ori Owo," would be seen as a strong contender for classic Street Anthems in the coming months as it's lyrical content cuts across all ages and gender.
Listen up, share your thoughts and likewise, watch the OMG-directed visuals which is being released exclusively via the artist's Vevo channel.
---