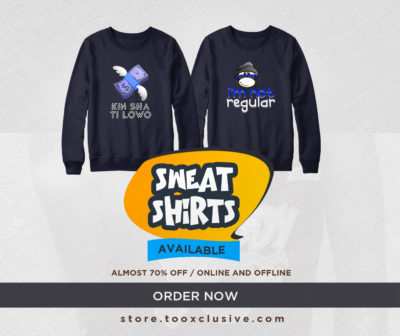 Following the impressive patronage of the recently marketed TooXclusive merchandise, and based on popular demand, TooXclusive has made available a new range of sweatshirts on its online store.
These products are available in unisex orders, as fashionable clothing material to all of TooXclusive esteemed site visitors and fans. What's more, the sweat shirts are up for grabs at fantastic give-away prices.
So hurry now and get lucky!!!
ALL PURCHASE ORDERS WILL BE DELIVERED FREE, AND TO ANY LOCATIONS NATIONWIDE.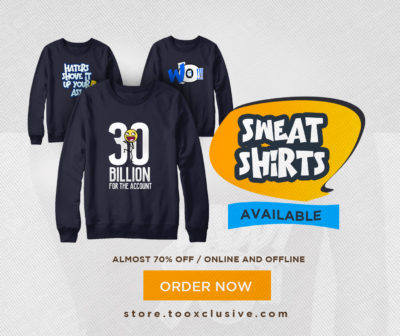 VISIT OUT STORE CLICK HERE https://store.tooxclusive.com/
---