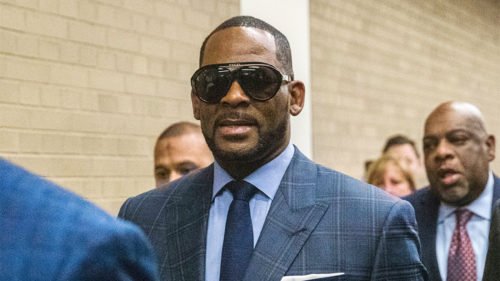 R.Kelly may have been caught in a lie after new audio of an alleged conversation between him and Joycelyn Savage storms the internet.
During his interview with Gayle King, R.Kelly gave an assurance that his initial attraction to Joycelyn had nothing to do with helping with her singing career. He said "nothing about her told me she sings" and while Savage performed for him, he didn't think she could sing.  American media house, The Blast, have uncovered an audio that contradicts R.Kelly's claims to Gayle, where a man believed to be Kelly is speaking with a woman who is said to be Joycelyn
In the clip, R.Kelly was being playful with Savage, singing to her, "Are you still on the phone?" Joycelyn giggles and says yes. Then she asks him about her song "Don't Hold Back," a song that she wrote.
The conversation becomes a bit awkward as they discuss the song, but Joycelyn tells R.Kelly that "Don't Hold Back" was a bit similar to his hit "Half on a Baby." Joycelyn asks him if he heard the similarities, and he says, "I noticed that all the way."
Joycelyn needed to get his opinion on her song and he assures her that he feels she's got potential saying, "I love the song…Just needs some changes, a few different melody changes, changes to some lyrics. It needs to be doped up." Joycelyn replies, "I wanna work with you on that song," and before the audio cuts out he says, "Yeah," claiming he'll give it another listen.
This audio could become key evidence in the federal investigation of him as officials determine whether the singer is involved in sex trafficking operation. Some believe that Kelly uses his status and the guise of helping mentor young female singers to entice them into his circle.

"New Audio Exposes R.Kelly's Lies About Girlfriend; Joycelyn Savage", 5 out of 5 based on 1 ratings.
---