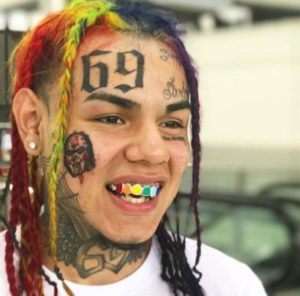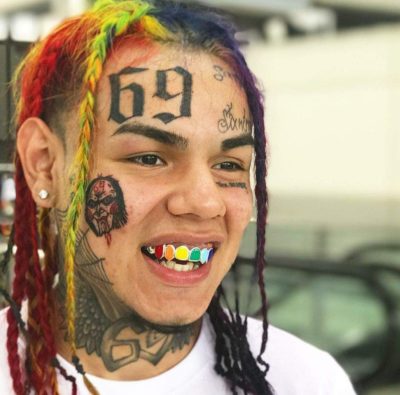 It could be a blessing in disguise that Tekashi was arrested when he was because it turns out his gang members were conspiring to "violate" him.
6ix9ine is currently in prison as he awaits trial for his involvement with the Nine Trey Gangsta Bloods and their racketeering case. The rapper has been all over the news as he officially dropped his album yesterday.
His legal team has been trying to build a case that clears Tekashi being a major part of the gang, he was simply depicting the role of a gangster in his music career. He will face a possible life in prison sentence but if he ever gets out, he'll need to be guarded at all times. Especially considering the severity of the threats made in the newly-surfaced wiretap transcripts.
TMZ reported that conversations between Tekashi's former manager Shotti and Mel Murda were brought forward as part of the case, revealing that the rapper's life was seriously in danger after firing his team.
The phone conversation is quite mean, revealing talks of "feeding" the rapper, which prosecutors perceive to be spraying bullets. Mel Murda spoke on the phone with Shotti, telling him, "[Tekashi] is trying to dry snitch at the same time, hommie. But he keep saying, f*** Treyway, f*** that n****, Treyway. Ain't no n****, Treyway. F*** Treyway."
Shotti gave a response, sending a threat: "Imma feed him though."
The conversation also included talk of Tekashi getting "violated" after trying to separate himself from the gang.
An anonymous associate said, "That's cool. Now he gotta get violated." Mel Murda responded, "Yeah, super violated. Super duper. Ain't no much he could really do unless he run around with 100 armed securities all day."