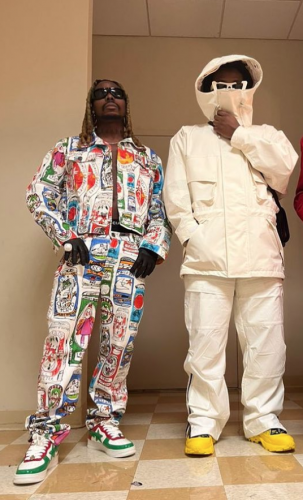 Asake has opened up on how he recorded his debut album, "Mr Money with the Vibe".
According to him, the album wouldn't have been possible without the help of Olamide. He confesses that the album recording wasn't an everyday thing, said there were days he didn't record for about 30 days and Olamide never stressed him for force him to record.
Asake said the lack of pressure from Olamide helped him to deliver that Master piece everyone is currently vibing to. Rave of the moment, Asake released his debut album titled, "Mr Money With The Vibe" on the 8th of September, 2022. STREAM HERE!
Watch the interview below;
View this post on Instagram