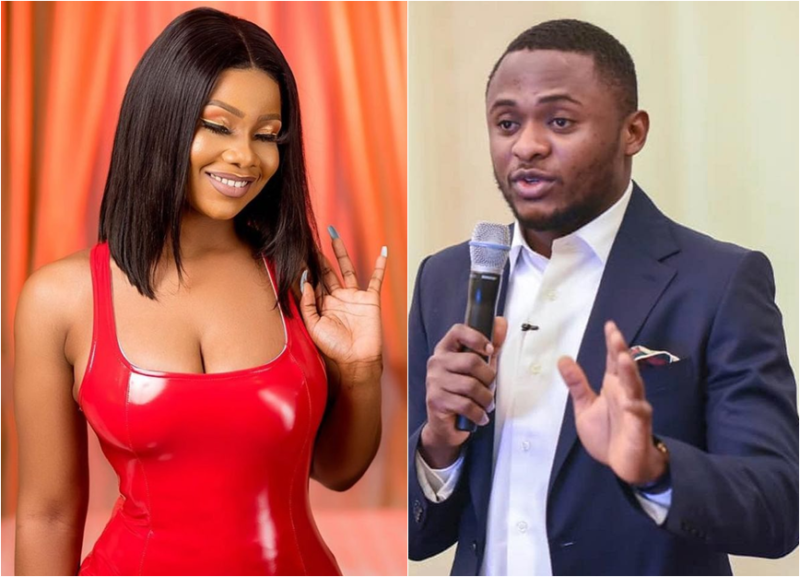 Former Big Brother Naija housemate, Tacha has called out Ubi Franklin over the statements he made about her a few days ago on social media.
Recall that, the Triple MG boss reported Tacha to her fellow housemate, Mercy during an Instagram live session. According to him, Tcha reached out to him asking to be put on the big brother show. After explaining to her that he did not have such links, she resorted to insulting him on social media.
Tacha has however fired back at the music mogul. She blasted him for ignoring the people he owes money and kids and also for saying she was the last person he wanted to see at the Big Brother show.
'Ubi Franklin, you have kids to take care of, you people you owe money. Are you done focusing on that? The nerve, the effrontery for you to say if there was one person you didn't want to see in BBNaija, it was Tacha. Who are you? Are you God? Are you my God? for you to make a statement like that.
It's just like you waking up and saying if there is one person who you don't want to see wake up is Tacha. Who are you? You are not God. You cannot determine the destiny and future of anyone, it is not in your hands. You have people to face, you have people you owe money, go and pay them, remove my name from your mouth.
See the video below:
View this post on Instagram