Last Updated on Oct 10, 2019 | 10:44 by Olabimpe O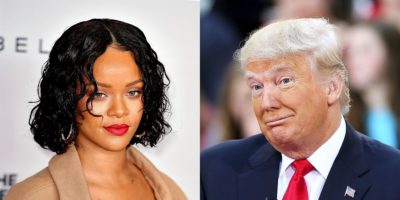 American singer, Rihanna has called the president of the United States of America, Donald Trump the most mentally ill human being in America.
It is a known fact, Donald Trump, even before his tenure as the President began has been at loggerheads with several celebrities due to his many insensitive controversial statements.
In a recent interview, Rihanna spoke about gun violence in America and called the president following the two mass shootings which happened in 24 hours in August 2019. She accused the Donald of being racist and addressing the incident as a mental health problem. She further expressed her intense dislike for the president by calling him a mentally sick human being.
In her words, "The fact that it's classified as something different because of the color of their skin? It's a slap in the face. It's completely racist. Put an Arab man with that same weapon in that same Walmart and there is no way that Trump would sit there and address it publicly as a mental health problem .The most mentally ill human being in America right now seems to be the president."