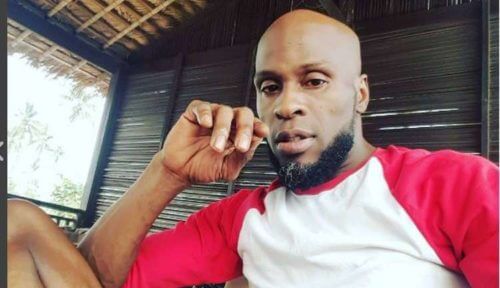 The never-ending brutality of the Federal Special Anti Robbery Squad (FSARS) has seen many reactions from many celebrities and Nigerians are still pushing forward for the disbandment of the group. Nigerian Rapper, Ikechukwu has come out to give a very stern warning to the SARS officials
The rapper took to his Instagram page to share the viral video of a SARS official using a huge stick to mercilessly beat a young man at a marketplace. Ikechukwu expresses his disgust at the assault and reveals that he would not hesitate to disarm and shoot any officer that tries to attack him.
He also implores those in power to give a chance to those who are ready to change the country for good take their place. In his words "When i say this i really mean it, the day these type of individuals run into me i might end up dying that day. Truth is how much humility and calm are u supposed to have? Even if we want to believe that God is using the situation to test us , will he test us to our death and demise? For what reason is such an individual wearing the uniform of one who is supposed to protect and serve the same person he is bludgeoning and raping of his rights in broad daylight so bold and so arrogant with slaps to follow and insults. Then more planking.
My God i beg u please cos i will disarm that fool and shoot him with his own gun. I swear on it. If u powers that be cant do what is necessary then step the fuck outta office and outta the way and allow people who are about change and fairness and rules and regulations and proper protocols and due process take ur place. For u are the tumbleweed and the winds are high , the storm that in brewing is nigh, overspill is inevitable, and the drops i feel upon my umbrella. This rain shall pour and it will be torrential. Nuffsaid #ENDSARS"

"Nigerian Rapper, Ikechuwkwu Issues Stern Warning To SARS Officials", 5 out of 5 based on 1 ratings.
---