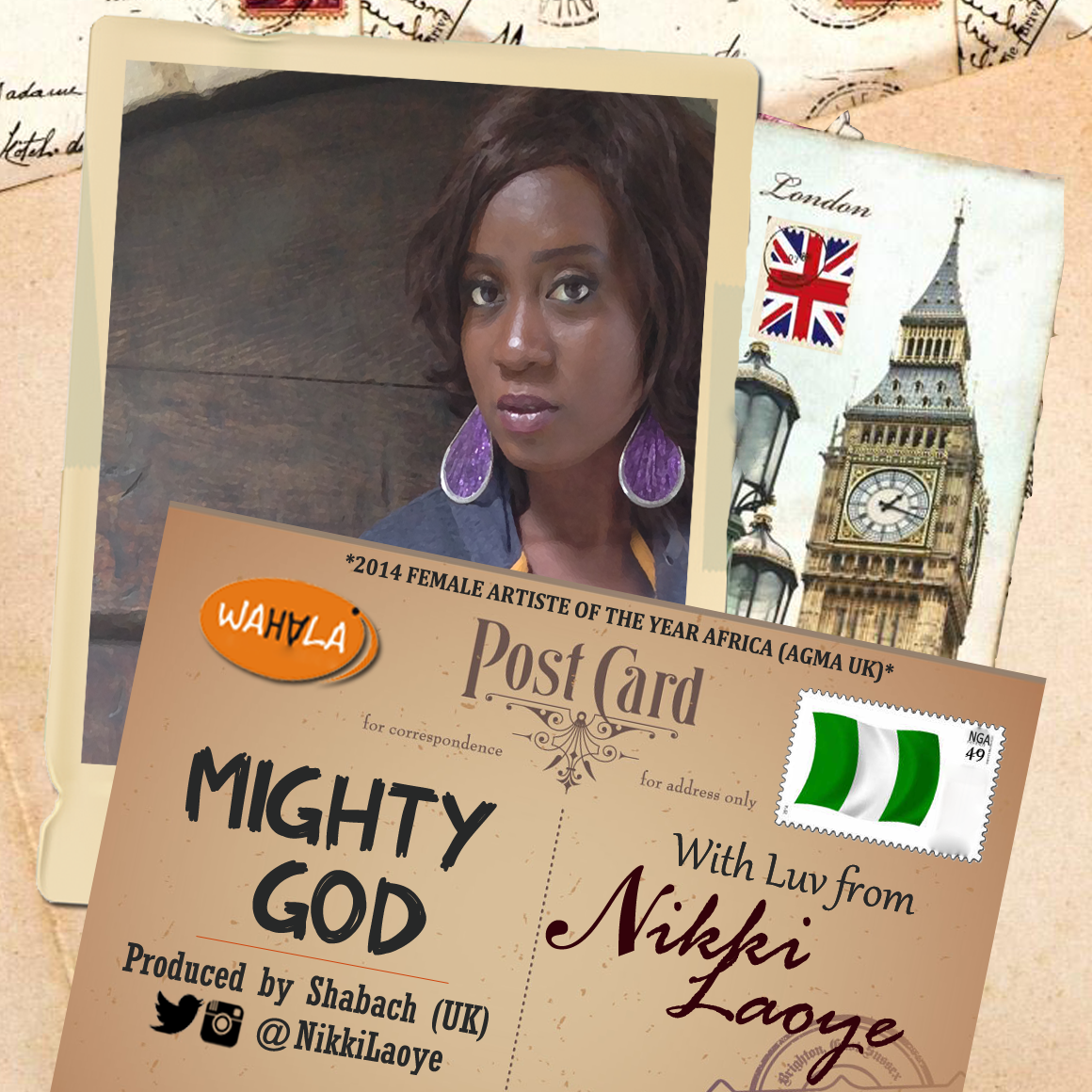 Today, Multiple Award winning singer, Nikki Laoye releases a new single, MIGHTY GOD, recorded in London, few days after she received the international award for "Female Artiste Of The Year" at the Africa Gospel Music Awards, UK.
Mighty God is a 3-lined expression of awe and gratitude to God for everything and more, delivered in the nostalgic soothing style Nikki is renowned for. The evocative worship song was produced by renowned award winning UK producer/video director Shabach of Beautiful Soundz, who had also directed the video for Nikki's Headies 2013 winning song, Only You.
In her own words – " #MightyGod is a simple song, straight from my lips to His Heart, my gentle caress of God's sweet face. He's been my everything and I just want to shout it from the rooftops that indeed there's no one who loves me, understands me, and shields me, the way He does.  It's a tiny peek into my never-ending love affair with Him and I want to share this moment and inspire someone to lean on Him some more. GOD IS STILL GOD and HE NEVER FAILS!
DOWNLOAD Nikki Laoye – Mighty God (Prod by Shabach)
---