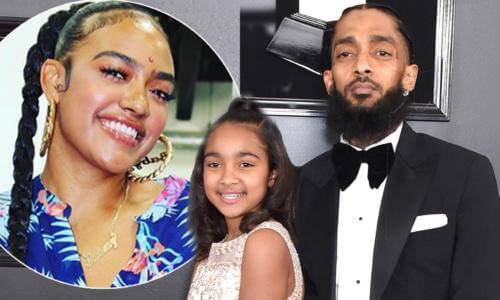 Late American rapper and gang activist; Nipsey Hussle has gone to rest but his family affairs over here are just beginning to rise and could eventually turn a big legal issue.
The late rapper's sister; Samantha Smith, has filed a case for the guradianship of 7 year old Nipsey's daughter; Emani Asghedom to L.A. County Superior Court in the US. Samantha before the death of her brother used to be very close with him, she stayed with him up until 2015 and during that period she was close with her neice Emani.
According to people, even up until after she left Nipsey's house; she still used to be very close with Emani as she always made contacts to keep up with her.
Emani's mother is yet to make comments regarding the new development, but we will keep you posted when she eventually does.
---