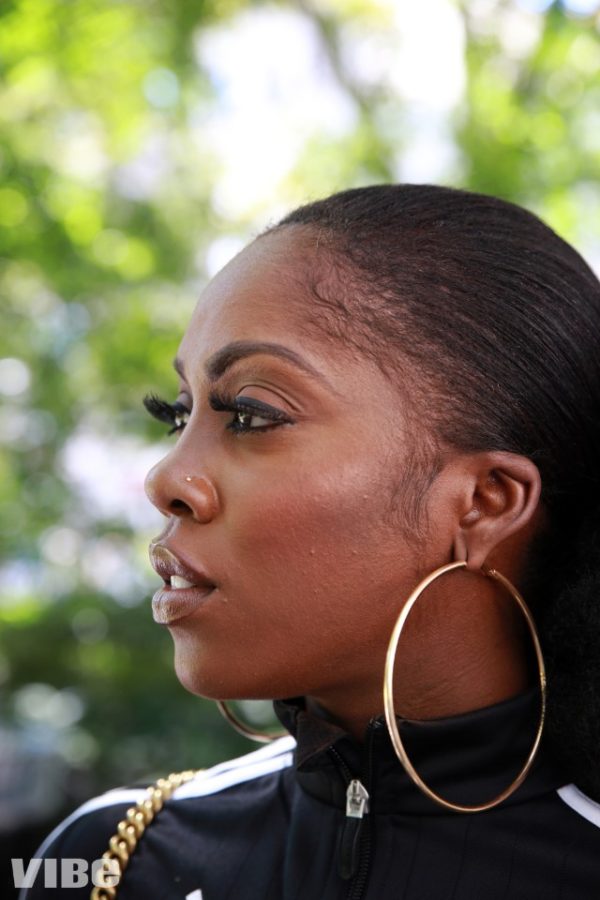 Multi-award winning singer, Tiwa Savage, in a new interview revealed her excitement at being able to sell Nigerian and African brand to the global entertainment community.
Tiwa, who sat down for an interview on the Morning Show of Arise Television, described herself as a modern-day Fela girl, adding that Fela's back up dancers were hugely  misunderstood by the Nigerian community.
The ALL OVER crooner, also talked about sending her works to the United Kingdom (UK) but met a brickqwall as her rhythm could not be understood, that however did not make her change her style.
In her words:
"If you don't try, you won't succeed. It is not time for me to relax and say that I am at the same level with Rihanna. I need to do my thing. I need the support of Nigerians and the whole continent.
When I go to the UK to perform, they appreciate us more than American artistes. We are learning to appreciate our own. It is so cool to be a Nigerian and African. The 'pidgin' english (an English-based pidgin and creole language spoken as a lingua franca across Nigeria) is there but we are trying to present it better to the world."
On moving back to the country back in 2009, Tiwa stated that the music in Nigerian clubs then was made up of 70 percent American music and only 30 percent African music.
"But when I came back, it changed with the presence of D'banj, Tuface, Don Jazzy and the rest of Nigerian artistes. We did not care whether the rest of the world was listening or not," she added.
"I am delighted to sell the Nigerian brand; I don't need to change some of the songs. When I sent the rhythm to the UK and they did not understand, I don't need to change anything."
On her plans for next year, Tiwa promised to work even harder to entertain her fans  all over the world, adding that she wants to encourage women that getting married and having kids should never stop them from working.
"When you get married or have kids- it doesn't mean that your career has ended. Your career has just started. I worked under Don Jazzy who is extremely talented. If you look at his catalog, no two songs are the same. I cannot take all the credit. When I was pregnant, he was very understanding and very helpful. These guys were very understanding about women issues."
On Fela's girls, Tiwa said:
"These girls were misunderstood. What they did on stage was just entertainment. What they do on stage doesn't mean that they are loose off stage. People say Fela is godfather but people forget the women that added glamour to Fela's show."
"When I performed initially in Nigeria, they screamed that it was too much; that it was too sexy. We are still fighting the same battle the Fela girls fought. There is no way a movie and entertainment will not have sexual scenes. The only thing we can do as Africans is to provide guidelines. You cannot stop an artiste from being sexual in entertainment."

"It Is Not Time For Me To Relax And Say I Am At The Same Level With Rihanna – Tiwa Savage", 5 out of 5 based on 1 ratings.
---