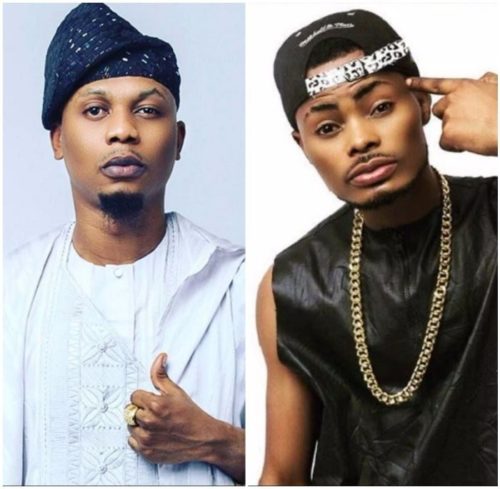 According to various media reports, indigenous rapper, Oladips has dumped reminisce's record label, Les Roses Rogues (LLR) after various irreconcilable differences.
Oladips in a way to put some truth in the report, has removed the name of Reminisce's record label from his Instagram page, deleted all previous posts, and now posted the artwork to his new song with cryptic captions.
Oladips also was granted an interview with City FM and he revealed if there was one thing he would have done differently regarding his music career, that would be never to have signed a record deal. Which in essence means he regrets signing to Reminisce's record label.
In another move to further authenticate the story, Oladips has released a fierce and hot diss-rap track to tell the stories of all that happened between himself and Alaga.
He also confirmed in the record that he has truly left the record label as well as wished he never signed the deal in the first place.

"Oladips Dumps Reminisce's Record Label, Blasts Him On New Diss Track As He Reveals He Made Him Sign Fraudulent Deal", 5 out of 5 based on 1 ratings.
---