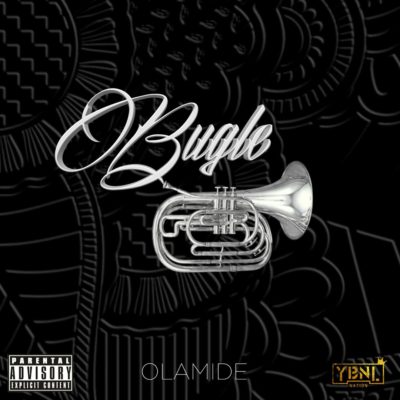 Weyrey ma sun! Do i need to introduce myself,
They call me son of a gun, i can shoot myself,
But i be odeshi, i bullet proof myself,
Mc to ni hammer, nail full my shelf,
YBNL Boss, Olamide who is currently enjoying a great year with hit singles; Science Student, Kana and Motigbana, just released another single he titled 'Bugle'. Bugle is a pure rap song by Olamide after switching to singing and below are some of our thought about the song.
@neefe_nawti This one reminds me of the Olamide of old (as a rapper). The Olamide of the first album (Rhapsodi) and second album (YBNL) came to my mind after my earpieces were plugged-in listening to the joint. The flows are super dope, the bars are hardcore but the punchlines for me are "just there".
If more he were  aggressive and asserted more energy on this rap single,  this could have just turned out to be another "Voice Of The Street" , maybe. All in all, i like the music and i want more of this from Olamide and better ones, i have missed his rap ingenuity. Nice one Baddo!
@tommybravo10 "Bugle" by Olamide is that rap song i have been waiting on for a while now. When i heard Olamide got a new rap song out for his fans i was like okay, hope it won't be another song that he will end up singing all through, but it turned out Olamide went back to his old self (the rap lord). Just like Olamide said on the track, "Do I Need To Introduce Myself"? , you all will agree he really needed no introduction because Olamide was initially known as a rapper right from the days of "Eni Duro".
On "'Bugle", Olamide just wants to make it clear to the new rappers that he has been in the rap game and he still has the wherewithal to hold it tight and own the game. This joint is a dope record from Olamide, it got that old vibe and sick flows with great lines. The only issue i have with the song is the fact that Olamide didn't put in his all, the old 'Energy'.
In all, "Bugle" is a rap song that got sick flows but is it that strong to lift Olamide further after "Motigbana" has lifted him? Well, only you guys can tel. Drop your comments below in the comment section.