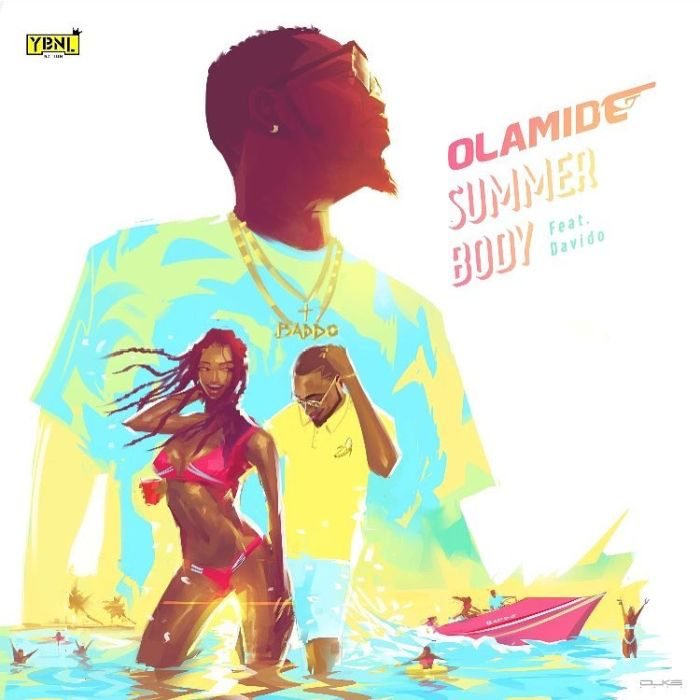 Your summer body loading, loading… pamuregeji!
Review by 'Tope Delano (@topedelano)
Been a long time coming but I dare say Olamide has effortlessly placed himself into a box artistically. He has successfully created that "thing" about his music which makes all all sound shallow with little to differentiate between them.
On his latest record featuring DMW boss, Davido, "SUMMER BODY" he again leaves absolutely nothing to the imaginable, yet another predictable piece from Baddo Sneh himself. Yes, the sound was somewhat enjoyable. Yes, Davido as he is known too, addressed beef he is currently involved in. Yes, we all enjoyed this part but again "it is what it is".
Summer Body features minimal production work with few highs, which sometimes got me thinking 'yes, this is it', but again, got my hope dashed.
While many are yet to understand why Olamide, decided to pitch his tent in the comedic singing tent the hook is simplistic, making it lack depth. Davido however came through with his vocals and stayed true to himself. To reiterate as aforementioned, tackling beefs, is a predictable script for Davido, so no surprises as to this. All in all the record is an enjoyable one.
Review by Daniel Enisan (@dahnieelz)
The trick is when the promo prior to the premiere becomes too huge then something is wrong. As I observed the PR moves, the glamour driving it and the BTS shoot for this song, I knew it was a trap. Two heavyweights collaborating on a song should never need that much hype. Truly, this track confirms how much Baddo is struggling to get his A game on. He has been trying out with the 'pon pon' sound but sadly it is not working.
If at this time in the year he can't get a 'hit' then maybe it is time to switch up.
Everything about the song is just off, the beat sounded really scattered and the production is off, No offence Pheelz.
The highlight of the song came from Davido's yankee passport line.
With all said, this song should not have happened.
---
Do you agree with any of the points elucidated above? Please share your thoughts in the comments section below.