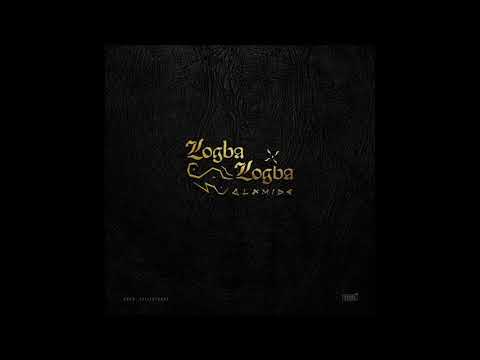 Olamide Adedeji popularly called Baddo, has been known amongst music lovers to be a consistent hit maker over the years since his breakout single Eniduro in 2011, but he seems to be falling off that radar with him dropping a lot of songs within a short space, with many of them being mediocre.
Olamide has been one of the people's favourite right from the days he started dishing out hit singles such as Bobo, Durosoke, Omo To Shan, Voice Of The Street amongst others, and has been kept on top in all these years partly as a result of the undying love from his fans. Dropping hits on a yearly basis more than any other Nigerian musical artist has always been Olamide's trademark until he has recently been receptive to the idea of dropping too many songs within very short periods to the disappointment of very objective music lovers because of their substandard quality. (He has been choking us with too much mediocrity)
Just In 2018, Olamide Baddo has released 9 records (I strongly believe there are more to come before the year runs out). He started the year with Science Student which was a successful starter. In the aftermath, the records that have been released never had any strong impact until the release of Kana with Wizkid in May which brought his name back on chart toppers list after a long absence. Baddo moved on after the success of Kana in releasing a freestyle titled Puna as well as an official single 'Motigbana' just a week after the former's release. Motigbana is gradually growing in us as a result of the buzzing sound and dance steps in the video, the new song is presently finding its way to topping charts, and just yet again baba dropped another single titled  Criteria (which is seriously struggling to get on the playlists) at a time people are still trying to align with Motigbana. While Motigbana is still buzzing and Criteria still struggling to hit us as Melo Melo did in 2015, Olamide shockingly released yet another single titled Logba Logba.
Motigbana is a song with great potential and one with the ability to be a chart-topper, thanks to its groovy sound and very decent video; he should just have allowed the song revels in its moment and also provide it with every help it needs to be a major hit. The songs after Motigbana are really unnecessary and even if he wanted to 'flex his musical muscles'; he should have just stopped at Criteria. Choking us with too many songs in a short space has done more harm than good to Olamide's musical state this year. He has to abort this act and re-strategize in order not to get us further tired of his music until he begins to get serious low regard from music lovers.