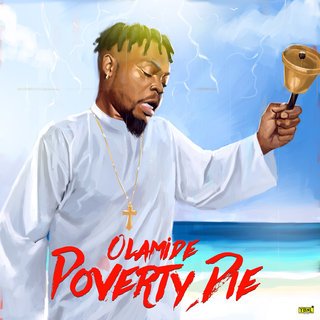 Olamide's "Poverty Die" was released in November 2018. It was the song Baddo used in closing the year after a mixed year in terms of musical releases and hits. 
The song didn't only talk about the negative effect of poverty, but it also served became a prayer for many as the lyrics were more like asking for spiritual assistance in converting poverty. As expected due to the content of its message, the song became a lover of radio personnel as they always played it at every chanced they get.
The song also has a pretty decent video which was released in December, but it didn't really do well as it has just over 2.3 million views. Olamide's Poverty Die on its arrival was met with positive responses from music fans. The song which talked about the ill effect of poverty on humans was well received as it was even adopted by many as a prayer song to help raise their optimism for a better financial life.
Quotable Lyrics
Ki Oriburuku ma lo ya ile wa ooo
Poverty Die die die die, Poverty die die die
Oriburuku ji na si'le mi (Die)
Irina ji na si'le mi (Die)
A'yi ni owo lo'wo ji na si'le (Die ooooo)
I want get plenty money (Die)
Poverty to fe ma fenes (Die)
Maaye to ni Greediness (Die)
No put thru Shift from my Business (Die oooo)
I no well I get money Sick (Die)
Biggie money no be small small
Ti o ba ti tomi bi Eniola Badmas (Die)
Mo no wey no get Focus (Die ooo)
Money wey no dey…

"Olamide – "Poverty Die" (Prod. By Pheelz)", 2 out of 5 based on 3 ratings.
---