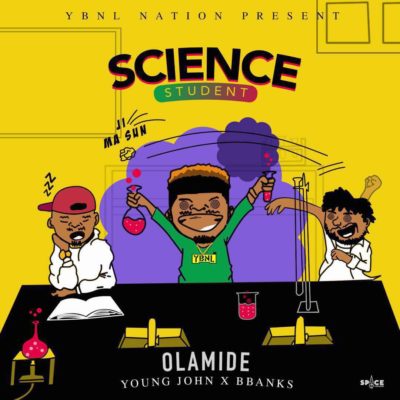 Olamide takes a deep dive into the new year with the release of a trendy new song titled 'Science Student.'
The song is made from the material of the currently trending Shaku Shaku sound and it contains a subtle, but quite easy-to-confuse message to youths who engage in activities relating to drug use.Olamide is hardly a moralist but on "Science Student", he asks questions of the abusers of drugs and perpetrators of other societal ills even though his creative use of words gives him away as a man standing with a group of moralists, whose heart is however with the ones to be advised. The song has the creative input of Young John and B Banks who served as producers on the record.
'Science Student' is a sure street pop hit in the making and its secrets like in the rhyming slangs, the groovy sound and the associated dance to it. Like the 'streeps' would say, it is a BANGER!!
Listen and share your thoughts.
Olamide – Science Student (prod. Young John x BBanks)
Quotable Lyrics
Kosewe, kosegbo, kosewe, kosegbo
Kosewe, kosegbo, kosewe, kosegbo
Won ti po'mi gutter po, oju ti dirty
Won ti po chemical po, awon mo science students