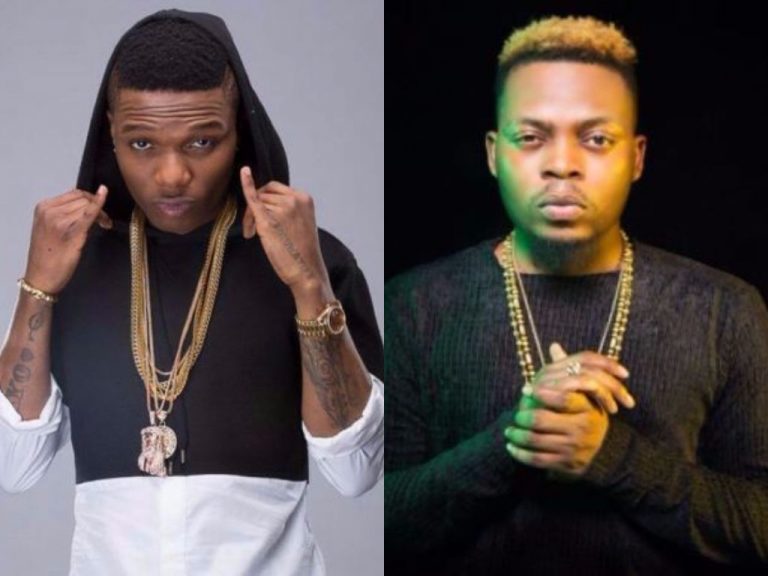 Olamide in an interview with Punch Newspaper made some clarifications regarding the clash of dates of his show and Wizkid's.
It is no news that both Wizkid and Olamide's show that have been set for Sunday, 23rd of December 2018 will be clashing as it will be happening the same time.
Lots of people have been talking about the clash of dates, saying one show will definitely affect the other and as a result, the two artistes shouldn't have settled for the same dates.
Olamide has however shed light on the issue. He told The punch that the show won't affect each other as there are millions of people in Nigeria and that they will only have to choose which to attend. In his words Baddo said "It is true that the two shows will happen on the same day. The population of Nigeria is huge and everyone cannot fill up one event centre."
"I believe the sky is big enough for all birds to fly without touching each other. I honestly don't feel there will be any negative effect. If you switch on your television set, I am sure you have many options; so, it is left for you to decide which station you stay tuned to. That is how I see things," he said.
Olamide further said he was not aware Wizkid was going to pick the date he picked for his show and that he is sure they will both make money from the shows, he said his decision of the date is purely autonomous. In his words he said ""I am not living in his (Wizkid) mind, but I don't think anyone has an issue with it and I am sure we will both make good money from the shows."

"Olamide Undermines The Threatening Effect Of Wizkid's Concert, Says He Will Still Sell Out OLIC", 5 out of 5 based on 1 ratings.
---