Olamide x Asake – "New Religion" Lyrics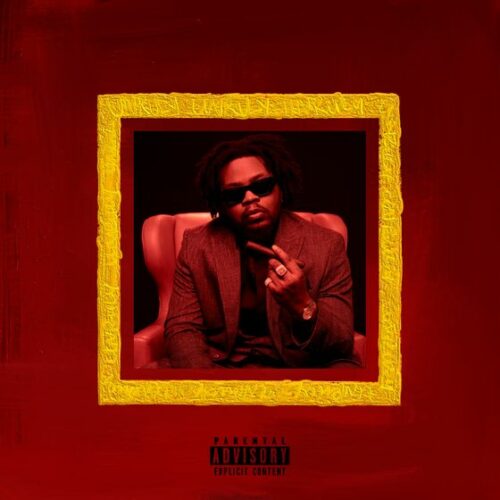 Chorus ( Asake )
Olomi wombe o
Ko de ye koma lb
Lifestyle Agba baller
R.I.P to Pele
Dribble like Maradona
Baby malosonta
Nobody to ta
Lagos to Minnesota
No cap
Nobody weh de hotter
I no fit
No fit do mediocre
O ri Balenciaga
I got moves like jaga
I know jago I know jaga
No de follow me de taka
New religion eckankar
Premium be d swaga
No send no baga
Nfana ibaga
It be like say dem de gather o
For my matter o
I get the magic
Abracadabra o
Verse 1 (Olamide)
Wo Black face lo ko hard life, I just de chop life
No stressing living soft life
I don't know how I survive this tour life
Girls weh want get my baby reach 4/5
Every word weh de come out of my mouth
I de monetize am baba I no get energy
And I can't really shout and I can't really kpshew wo
Mio shakomo remedy
Cash money cash Moolah
Cash in cash out baby why should I
Catch feelings more than a flight baby cancel am
E de pain me like blackface n tribunal
Wo! I too soft like kpokpof
And my bank alert bad, u go mad u go off
Guy u better wear glove
Before u touch am
It de hot it de smoke it de burn
Chorus ( Asake )
Olomi wombe o
Ko de ye koma lb
Lifestyle Agba baller
R.I.P to Pele
Dribble like Maradona
Baby malosonta
Nobody to ta
Lagos to Minnesota
No cap
Nobody weh de hotter
I no fit
No fit do mediocre
O ri Balenciaga
I got moves like jaga
I know jago I know jaga
No de follow me de taka
New religion eckankar
Premium be d swaga
No send no baga
Nfana ibaga
It be like say dem de gather o
For my matter o
I get the magic
Abracadabra o
Verse 2 (Olamide)
Melody pelu harmony pelu peace nikan nimo f
I no get strength to be fair
No intruding my private affair
Be you family or my friend
Oya pause shoti gbo scores
N**** of course why you come de pompous
Flow so delirious stupendous
And the oops they envious
They can't be us
I accept say I change me I no b same guy
I de push P everyday I be game guy
Only dead fish goes with d flow dead guy
No de whine me I no de joke omo take time
Travel all around the globe – obo do Oyinbo
We de take piktchas – we de strike we de pose
My g my shit really fly – too dope
And the girls sniffing on my body like – dem de do coke
New Religion by Olamide ft. Asake Lyrics Breakdown
The new song "New Religion," which is reportedly the lead single from Nigerian superstar rapper, Olamide, upcoming album, is now available. The thrilling song is a preview from Olamide's eagerly awaited 10th studio album, which is scheduled to be released later this year.
Unsurprisingly, the excitement in the Nigerian hip-hop industry has surely been reignited by this huge hit tune. This time, the OG rapper invited his accomplished YBNL member, Asake, to garner collaborative efforts that resulted in a successful song-creation process. Following their spectacular collaboration on the No. 1 hit song "Amapiano", Olamide and Asake teamed up once more for the blazing song – "New Religion". The new song, which was produced by Bbanks and Magicsticks, who previously contributed to "Amapiano", really demonstrates the YBNL performers' smooth chemistry.
Excellently, "New Religion" is a triumphant follow-up to a string of notable YBNL releases that have defined 2023. Given that it is a YBNL feast once more, what else would you expect? Nothing but a hit!  Notably, Olamide and Asake's chemistry on the song was evident as they expertly balanced one another's musical styles. And it's also interesting to note that Olamide is still making a name for himself in the music business – his consistent run of hits for over a decade is really genius.
Relatability
The song reaffirms YBNL's supremacy in the business and establishes Olamide as one of Nigeria's top musicians while also showcasing his musical prowess. Olamide and Asake hit run appears to be in fine form as seen by the raving reviews and media coverage that his single "New Religion" has garnered from both music lovers and critics.
Remarkably, the music video for "New Religion" is an extravagant visual production that perfectly matches the tune's rich and luxurious experiences.  The film, which was shot in a stunning YBNL house, perfectly encapsulates extravagance and elegance. The visually magnificent imagery, which was directed by the accomplished director Jyde Ajala, features breathtaking cinematography and meticulous attention to every last detail. The music video transports viewers on a visual journey that matches the upbeat spirit of the song by bringing to life the opulent world that Olamide and Asake have built together.
Delivery
With remarkable lines that will hold the attention of their listeners and audiences from the very beginning to the very end, the two African performers on "New Religion" showcase their indisputable capabilities with amazing top-notch delivery.  You may rest assured that nobody dumped trash as the wonderful performers delivered admirably.
Olamide – who is a seasoned Nigerian musician – actually maintains his status with the new song, "New Religion", which serves as his second song as a lead artist in 2023. After collaborating with CKay on the soothing song "Trumpet", Olamide once again demonstrates and shows his adaptability and abilities to produce compelling music in a variety of genres.
The fact that the artist delivers his songs with an aura that fits the most appreciated African music genres is one of the nicest things about his incredible discography and his widespread acceptance. The premiere of "New Religion" also raises some interest in his upcoming album, which is due out later this year.
Replay Value
Listening to Olamide ft. Asake's "New Religion" is incredibly great and exhilarating. The outstanding rapper Olamide showcased his rap prowess, versatility, and flair on this song, which we appreciate for an exceptional contribution to the list of hit songs from Nigeria this year. Additionally, this song has a great Street-Pop vintage feel with an Amapiano edge. Fans would really enjoy listening to this one.
Rating
Delivery: 1.9/2
Lyricism: 1.8/2
Relatability: 1.8/2
Mixing and Production: 1.8/2
Replay Value: 1.9/2