Last Updated on Mar 15, 2016 | 13:38 by Jim Donnett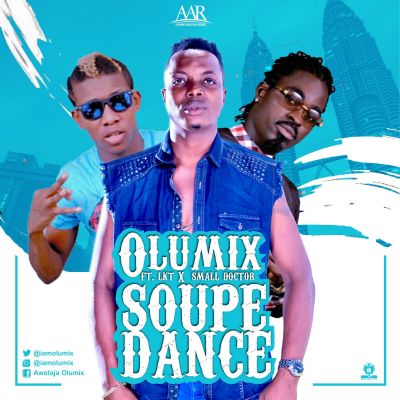 After the success of his recent 2 videos – GbaGbe'Oshi and Fowosere under EmadeMusic, the original Cele boy – Olumix aka Jah-Elo Master was officially welcomed into AAR Label owned by top Nigerian act, 9ice Abolore Alapomeji. He's back with another club hit banger titled "Soupe Dance" featuring the street ambassador, Small Doctor and the Alaye crooner, LKT.
Olumix continues to show his artistry depth by experimenting with unique sounds and styles. He's surely taking over with this new dance song.
Feel it!