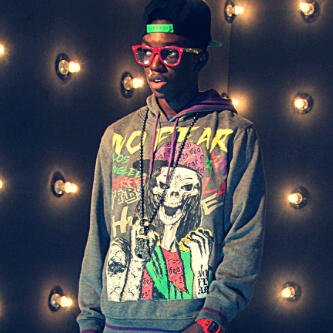 KIDA KUDZ is a Nigerian rapper based in the U.K. Kida is a young rapper who worked hard to get to his present status. Here is an XCLUSIVE Interview with Kida Kudz.
 CAN YOU GIVE US A BRIEF BACKGROUND ON YOURSELF?
"well my name is Kayode Odesanya AKA Kidakudz………. 17 yr old rapper……Last born the only boy of my family………The winner of peak talent show 2"
 OKAY YOU ARE 17. HOW DOES IT FEEL BEING SO YOUNG IN THE INDUSTRY?
"Yyuuup I'm 17…………..Well I'm getting old *laughs*……… cause I started at the age of 14 when I won Sprite triple slam zonal finals in Ibadan………..But my age aint an excuse I still wanna make history"
WHY AND WHAT AGE DID YOU DECIDE TO PURSUE A PROFESSIONAL CAREER?
"Urmmmmm actually made up my mind when I was 14 so I moved out of the U.K to 9JA and went out to do my thing but before I started rapping all my music life was about Lil Wayne"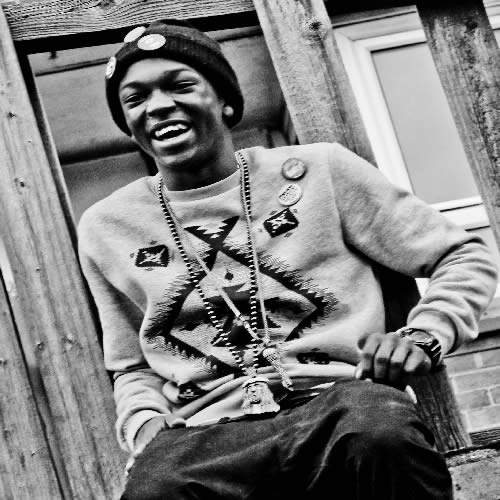 SO LIL WAYNE INSPIRED YOU?
"Yuuuupp……….. Wayne inspired me in everything…….and I don't try to sound like him I' m just too use to the way he sounds…….. I AM ME *smiles*……..swag music"
SO YOU MOVED FROM THE UK TO NIGERIA WHAT OF SCHOOL?
"School was kinda a problem then cause my dad was pissed because I left the U.K for 9ja. But with my mum supporting I was in MCI (MAVERICK COLLEGE BODIJA) then LHCS(LEAD CITY HIGH SCHOOL)…….. Now I'm back in the UK in Midkent college studying Music Technology"
HOW DID YOUR FAMILY MEMBERS TAKE YOUR DECISION TO GO INTO MUSIC PROFESSIONALLY?
"No1 took my decision I just did what I had to do but after making my first million and after I brought MTV Base(sa) to my house they started supporting" *laughs*
Last Word
[audio:http://tooxclusive.com/wp-content/uploads/2012/02/Kida-Kudz-Last-Word.mp3]
TELL US HOW YOU JOINED CODED TUNEZ?
"Well after peak talent show I was fame crazy so I started approaching celebrities on twitter *laughs* But then I loved olamide's music so I told him to follow back and he did so we became friends and I started going to cabasa's studio. So one day 2phat listened to my song and he said I'm good so he featured me and Olamide on a track. So that night Cabasa pinged me and said YOUR IN so from there we became family"
YOU HAVE A CLOTHING LINE S.O.D.G TELL US ABOUT IT?
"S.O.D.G is a thing I started over night. I had it in mind before to bring young people together now look at where we are the clothing line and the music clique are moving well"
YOUR FIRST OFFICIAL SINGLE SO TI GBO HOW DID YOUR COLLABORATION WITH OJB COME ABOUT?
"My collabo with OJB came from peak milks opinion I actually wanted to work with wizkid then….but OJB was a blessing"
Sho ti Gbo
[audio:http://tooxclusive.com/wp-content/uploads/2011/09/sho-ti-Gbo.mp3|titles=sho ti Gbo]
SO WHAT ARE YOUR PLANS FOR THE FUTURE?
"The plan for the future is making S.O.D.G big as YMCMB word and make it"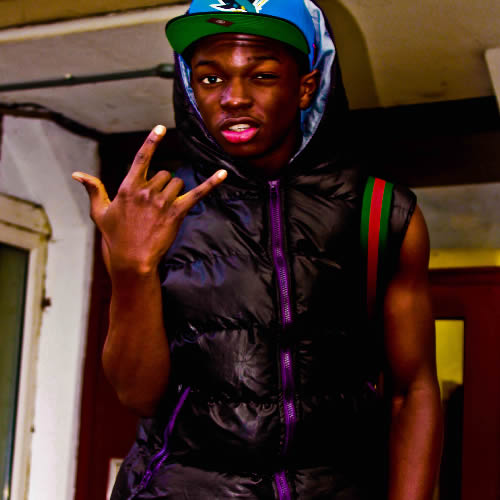 SO WHO DO YOU WISH TO WORK WITH IN FUTURE?
"LIL wayne, Meek Mill my favourite rapper atm, Lil twist"
WHAT ABOUT IN NIGERIA WHO DO YOU WISH TO WORK WITH IN FUTURE?
"Ermmmmmm  Iceprince Vector!!!"
SO WHEN SHOULD WE EXPECT YOUR ALBUM?
"Album comes after four singles and four videos"
SO ANY NEW SINGLE OR VIDEO COMING OUT SOON?
"Kosere ni Moscow Video coming!!! Singles coming….cause Cabasa is coming to the U.K to start my work"
Kosere ni Moscow 
[audio:http://tooxclusive.com/wp-content/uploads/2011/08/KoSeRe-Ni-MoScow-ft-Olamide.mp3|titles=_KoSeRe Ni MoScow ft Olamide]
SO HOW ABOUT YOUR FEMALE FANS HOW DO YOU HANDEL THEM?
"Well I'm a good boy so I handle them well…My first experience with my female fans was crazy cause I had like 15 girls trying to hug me that day I was gassed up feeling like bow wow * laughs*"
ANYTHING ELSE YOU'D LIKE TO SHARE? ANYTHING FOR YOUR FANS?
"I love my fans and I will keep doing this for them…keep supporting me!!"
By @Dr_kas12 Follow on Twitter