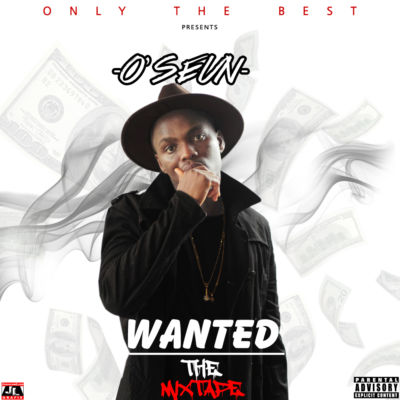 O'Seun , Aka Mr Nelson Rookie of The year . The Rapper/Entertainer Is Back with his Much Anticipated first Official tape .Titled,
WANTEDTHEMIXTAPE.
Came with  Refreshing vibe ,style mastery of lyrics and Song crafting. the  (10) track Mixtape consist of various genre of sound,tunes. that Highlight O'seun with the inspiration from oth old and New-skool. guest artist on this project are an array of seasoned artistes and Undeniable talented Game Chargers Like .Puffy Tee ,Tay ,Magnito Zayo.
Listen to WantedTheMixtape and post, Share Your Thoughts.
Listen to O'Seun – "#WantedTheMixtape" 
DOWNLOAD O'Seun – "#WantedTheMixtape"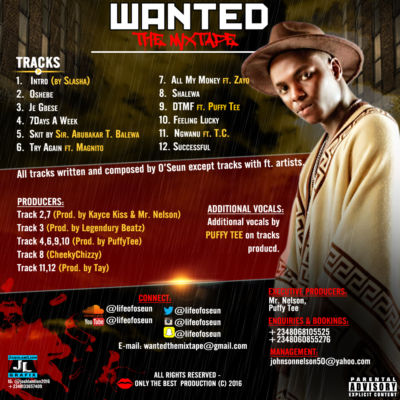 ---