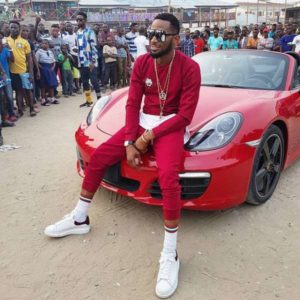 D'Banj has open up on how he discovered the currently trending shaku shaku vibe on his C.R.E.A.M platform just as it went mainstream. He made this known during the draws for winners on the platform.
'We were in the club one night and I heard this song, Oshozondi. I thought it was hilarious but I didn't pay attention. Few weeks later I was listening to songs uploaded on the backend and then I heard that song again,' he said.
He said, 'so I called my tech guys and I was like, does that mean that songs that have blown are also being uploaded on CREAM?' 
It turned out that the artiste, Slimcase, was already a rave on the 'streets' before seeking to push the rave to the mainstream.
---