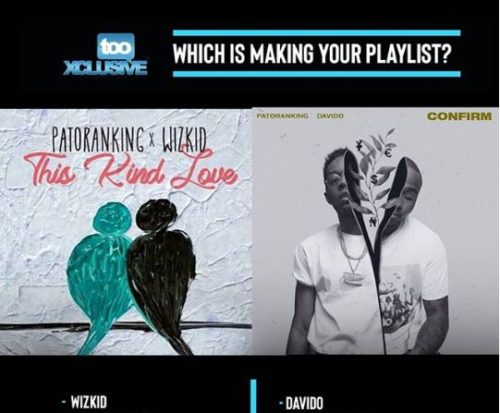 Patoranking released a new single last week; "Confirm" featuring Davido in anticipation of his incoming album; "Wilmer." The song has been generating a lot of buzz on social media and as well as receiving huge airplays on radio stations all over the country.
But years before the release of "Confirm," (2016 precisely) Patoranking featured Wizkid on "This Kind Love" a track off his G.O.E (God Over Everything) album which also was a hit and actually got a lot of radio airplays too.
Therefore, considering the fact that both Davido and Wizkid are each other's arch rivals, it is only thoughtful that an argument would come up about which of the two gave Patoranking a quality music input (an argument that has already started here in the office as well) and which is the better song.
In that light we have decided to throw it open to you guys to make known your opinion on which is preferable to you. Patoranking "This Kind Love" Ft Wizkid 0r "Confirm" Ft Davido – Which Do You Prefer?