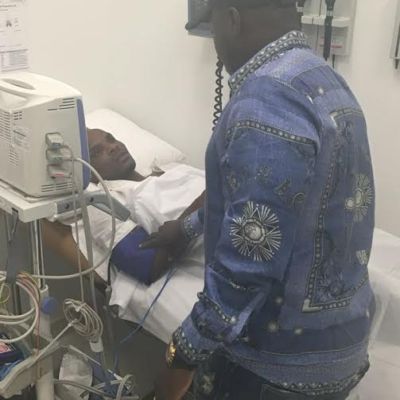 Yesterday, we reported the sad news of singer Ketchup sustaining injuries while skyboarding in Dubai, injuries which left him unconscious.
His label, 606 Music, has now released a statement concerning the situation.
We would like to clarify the state of Health of 606 Music's dancehall
artiste, Ketchup

Our artiste who just celebrated his birthday in Dubai went Skyboarding
around 6pm UAE time on the 2nd of May 2016 with friends. Due to his
adventurous nature, he decided to give it a try

During one of such attempts he lost his balance and fell into the
water. and hit his head which made him unconscious.

He was administered first aid and was rushed to the nearest hospital
for treatment where he remained unconscious for some hours.

As at the time of this press release he has regained consciousness and
is responding to treatment.

Thank you all for the support

606 Music
Our prayers are with the talented artiste.