Jibola Odetola, the son of popular Fuji singer Wasiu Alabi Pasuma, has made his family proud by graduating as the best student from Harlan Community Academy, a high school in the United States.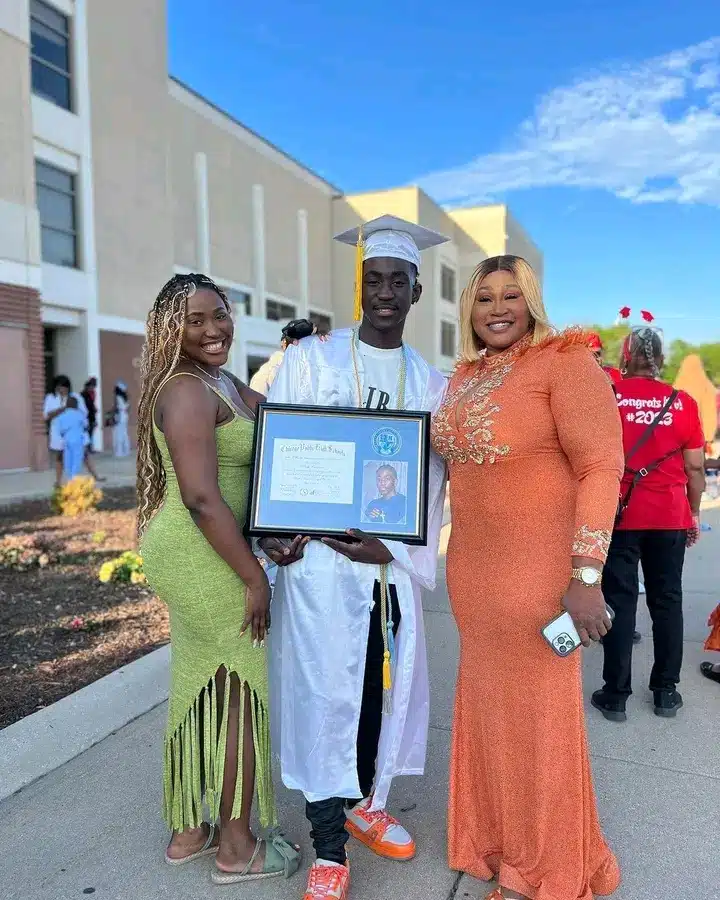 The young achiever took to his Instagram account on Friday to share pictures from his graduation ceremony, expressing his gratitude and excitement for accomplishing his mission as the valedictorian.
He wrote;
"#1 Valedictorian, mission accomplished C. Graduation day. Glory be to God. Big graduate Unto the Next."
The proud son of Pasuma went on to reveal the outstanding achievements he attained during his high school journey.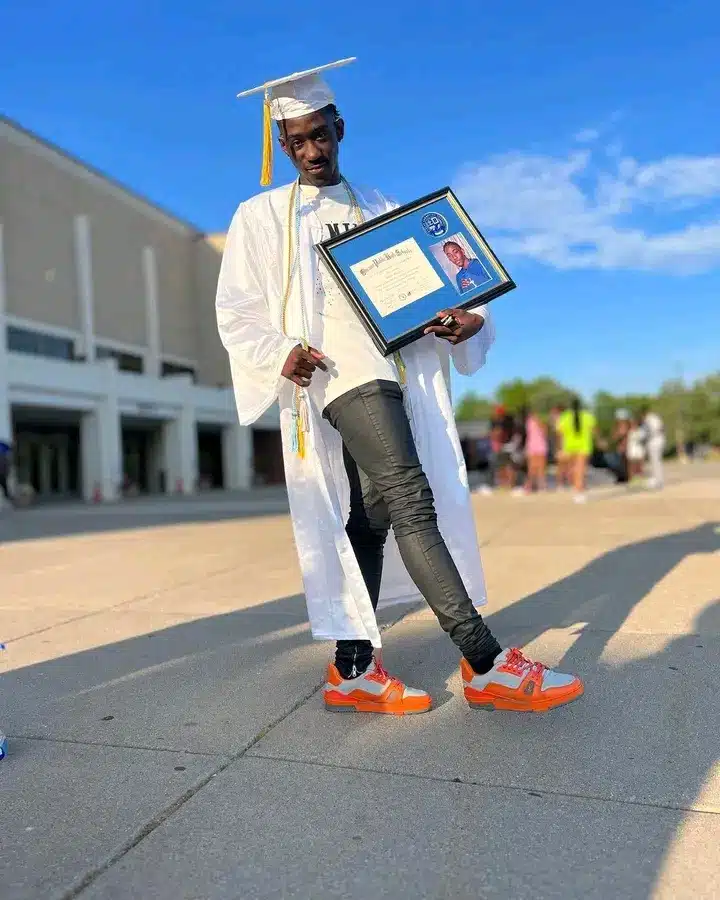 He shared that he had been offered scholarship money totaling over $400,000 and had received acceptance letters from more than 20 universities.
Jibola expressed his gratitude to God, his parents, his sister, and everyone who supported him throughout his educational journey.
He stated;
"Finally!!!! Moving on to the next step of success. I'm thankful to God, My mom, My dad, my sister, and everyone for helping me along the way. I've received over $400k in scholarship money and over five full rides and got into over 20 schools."
The exceptional student also proudly declared his ranking as #1 in the school.
Jibola shared his commitment to UIC HONORS COLLEGE, expressing his gratitude.
In his words;
"Alhamdulilah… Unto the next step…Forever going up."
Jibola's academic achievements and scholarship opportunities have sparked admiration and congratulations from his followers and well-wishers on social media.
His dedication, hard work, and commitment to excellence serve as an inspiration to aspiring students and demonstrate the rewards of perseverance and determination.