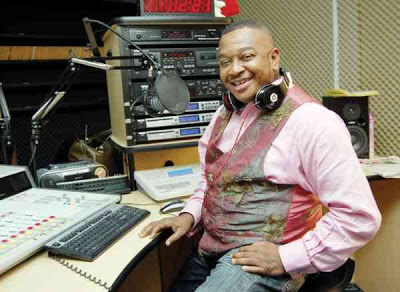 Popular Online Air Personality; Olisa Adibua has thrown shades at Davido and Ice Prince.
The popular OAP while on a show called MTV Base Musicology alongside some of the big personalities in the music media business called out Davido and Ice Prince for always coming to the stage with too many unnecessary people when they want to perform.
The Beat FM OAP revealed it is one of the things promoters and show planners find very difficult to deal with as it allows for clumpsiness. He said, "I see people who have no business in being backstage running the show. Remove sentiments, it's business! I've had fights, we've had to get people off stage. You know Davido, you've to get his army of people on stage. They will come with an army of people, i love David man but he comes with a lot of baggage
"For instance he's not the only one. Ice Prince comes with a lot of baggage, so you have to get people of the stage, yeah i'm calling you out. I'll look at the guys and be like look, are you rapping, are you singing, are you dancing and the answers i get is "no."
.@OlisaAdibua ?, with the shade on Davido & Ice Prince though ?#MTVbaseMusicology pic.twitter.com/nNr2QHsqM7

— MTV Base West (@MTVBaseWest) April 11, 2019
Olisa's frustrations are understandable as some artiste flood the performance stage with too many irrelevant gang boys, causing the whole performance to messed up.
---