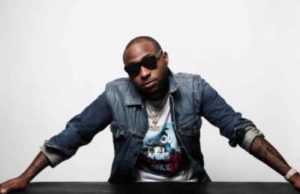 Following the series of unfortunate events in the country, there is a soaring call for intercession. The #PrayForNigeria call is currently trending on Twitter and artistes like Davido, Runtown and Reekado Banks have joined the movement.
Some days ago, it was reported that 86 villagers were killed in the violent conflicts between farmers and herders in Plateau. The incident tagged "PlateauKillings" threw the country into a mourning state, with the masses, including celebrities, demanding for corrective action from the government.
Another heartbreaking news was reported yesterday. This time, it was reported that an accident involving a fuel tanker and several other vehicles happened on the Lagos-Ibadan Expressway. According to the report, the tanker carrying highly flammable fuel lost its balance which resulted in a fire outbreak that consumed the surrounding vehicles, claiming lives.
The series of sad events that has resulted in the loss of several Nigerian lives has caused the public to decry the state of things in the country. In the same vein, there's an ongoing call on social media, for prayers for the nation tagged #PrayForNigeria, which the likes of Davido, Runtown and Reekado Banks have lent their voice to.
See posts below.
— Davido (@iam_Davido) June 28, 2018
Prayers up for our country Nigeria ,too many bad things happening ,may the good lord protect us all ,AMEN !!

— Runtown (@iRuntown) June 28, 2018
JESUSSSS https://t.co/bQBF4j66HV

— REEKADO BANKS (@ReekadoBanks) June 28, 2018
IS THE GOVERNMENT HAPPY ???

— REEKADO BANKS (@ReekadoBanks) June 28, 2018
Brooooooooooo, I'm tireddddd …. which way NIGERIA…
God pls stand by the families of the lost souls !

— REEKADO BANKS (@ReekadoBanks) June 28, 2018

"#PrayForNigeria: Davido, Runtown & Reekado Banks React To Lagos Fire Accident", 5 out of 5 based on 1 ratings.
---