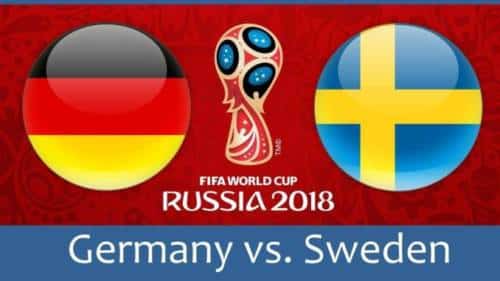 After the first round of the group stage has been completed, shocking winners have emerged. The FIFA 2018 World Cup promises to be an ecstatic one.
With about 30 teams fighting for one trophy, anyone of them could emerge as the winner.
For the second game in the group F, Germany plays Sweden on Saturday 23rd of June 2018 by 7pm.
For our giveaway, predict the correct score for the match: GERMANY VS SWEDEN

Instructions.
Drop a comment with your prediction for the correct scoreline.

Make sure a valid email address is provided alongside the comments.
The first 3 correct answers will win 5,000 Naira each

The comment section would be closed before the match start. 
PredictXI will contact the winners via email and winners proof of payment would be published weekly.