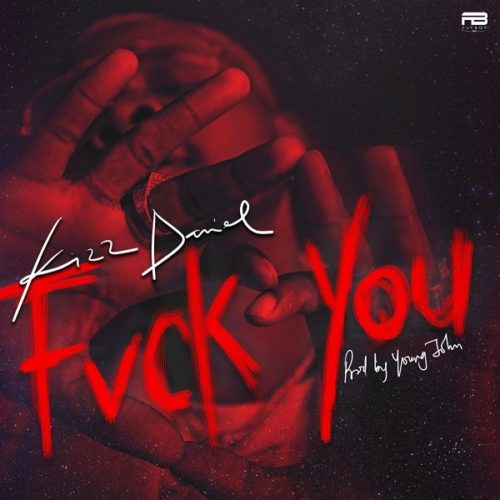 Kizz Daniel "Fuck you" controversial single dished out in 2019, was produced by Young John.
Kizz Daniel "Fuck You" is an emotional song that talks about how kizz was emotionally derailed. His woman who he loves and believes in was seeing another man. Kizz blamed himself for going after her at first, but now put up his middle finger at her which comes with the title of the song "Fvck you" Fuck you is a very big controversial song.
So many popular artists did a cover of the song, some used it as a medium to shade, diss and challenge their fellow artists while some were just making freestyles.
The song is buzzing everywhere. It is being played on radio stations, DJ mixes, Tv stations and clubs across the country. So far it has 1.2million views on YouTube. Maybe is a thing of me and Kizz Daniel songs but I love this particular one most because it makes me believe in myself and I can do without who gave up on me.

"Kizz Daniel – "Fuck You"", 5 out of 5 based on 4 ratings.
---