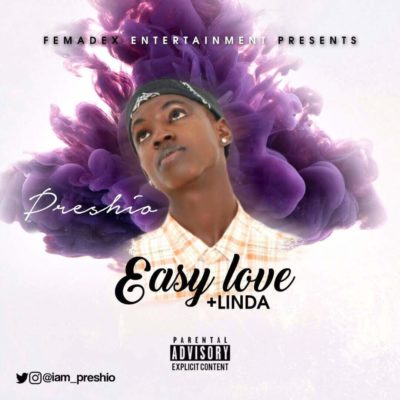 Femadex was born out of the zeal to discover young talents and create good music across Nigeria and beyond. Birth and registered in 2017, the record label has young talent of artistes that are ready to take the music industry to the  next level through creation of good vibes, which is our hallmark. Fully registered and owned by the CEO Adebuji Oluwafemi Kayode, a young and focused banker with the zeal to break into the entertainment industry through making good music.
For Preshio
Adeoye Precious was born on 
1st Oct
, 1999 in Surulere, a residential and commercial area of Lagos. He grew up in an interfaith household with two siblings. During his upbringing, he listened to songs recorded by Wizkid, Fela Kuti, and Bob Marley. These are songs that moulded him and shaped his style of music. He his young, dynamic and promising. He was discovered by Alex Lepoly, who introduced him to Adebuji Femi, known all as Femzy. Femzy after listening to couple of songs from him decided to registered a label for the sole purpose of promoting and ensuring his talent was fully utilized. This gave birth to FEMADEX ENTERTAINMENT. LINDA and EASYLOVE are the first songs from his numerous recorded yet to be released vibes. Listen, download and enjoy from the stable of FEMADEX ENTERTAINMENT

"Preshio – Linda + Easy Love", 5 out of 5 based on 1 ratings.
---