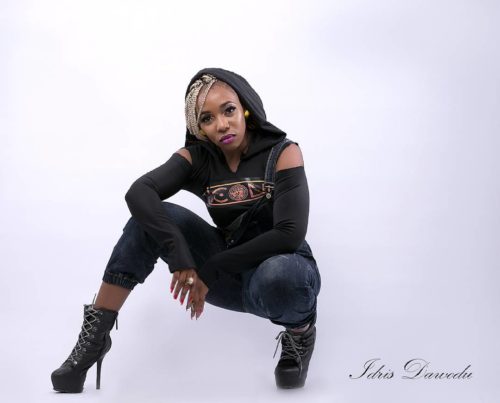 Exactly a month after taking to social media to support Victoria Kimani for shading and calling out Tiwa Savage in her #FvckYouChallenge entry; femcee Pryse has taken to social media to publicly apologize to Savage for said act.
The fierce rapper who in April  wrote; "When a female artiste says to a show promoter, "I will only perform at your show if i'm the only female artiste on the bill." What do you call that? That shit happened. A calling out was in order." now has a different view on the call-out after speaking to her mentor and Chocolate City boss M.I Abaga.
She took to her Twitter to apologize and also posted the tweet on her Instagram with the caption; "I'm truly sorry @tiwasavage. I was wrong. Humbly begging your forgiveness. "
Tiwa Savage is yet to respond.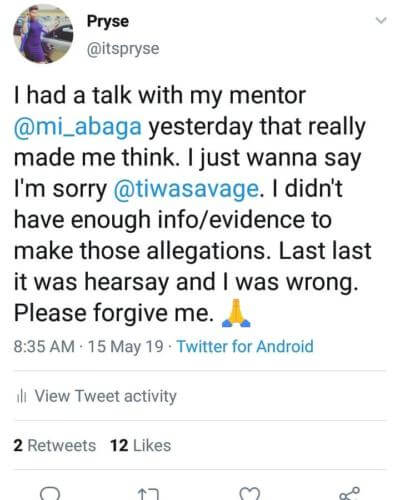 "Pryse Publicly Apologizes to Tiwa Savage for Supporting Victoria Kimani Call-Out", 5 out of 5 based on 1 ratings.
---