LayLow, C.E.O "Soundville music company", hails from Delta State in Nigeria, attended Federal Goverment College Ugwolawo in Kogi State and went on to graduate with a Bsc. Degree in Pure Physics at the University Of Lagos (UniLag). LayLow made his mark in the Nigerian Music Industry as a producer in 2006 when he produced "Hapuya Lyke Dat", Morachi's hit single. He went on to sign a deal with the Europian arm of Capcom a video game production company to make game soundtracks for 2 years. He has worked with a good number of Nigerian artists from Chuddy K, Gino, YQ, Dagrin, Sauce Kid, Cartiair, Mode 9, Konga e.t.c.
This week On QueMeetsYou, Quebex meets Laylow AKA The Beat Master and they talked about his life as a music producer.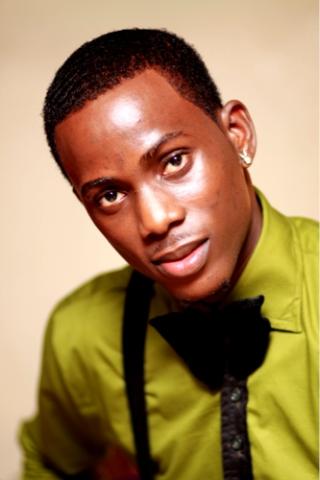 Kabakaba – Konga Feat. Dagrin & Remi Aluko  
[audio:http://tooxclusive.com/wp-content/uploads/2012/03/06-Kabakaba-Konga-Feat.-Dagrin-Remi-Aluko.mp3|titles=06 Kabakaba – Konga Feat. Dagrin & Remi Aluko]
•• Who Is LayLow?
*In a simple sentence, LayLow is a music/movie soundtrack Producer from Nigeria.
•• What are LayLow's Full names? And Why LayLow? How did the name come about?
* My full names are OgheneKevwe Kelvin Bojeghre. Well back in the days, I was a huge fan of Snoop Dogg, and I had a cousin who sent me bootlegged records from the states before they were even released, so at that time he sent me Snoop's new song "LayLow". And that for me was massive then considering the fact that he was making the last album for the No Limit label and it was the only song Dr. Dre was gonna be producing. So I went around disturbing everyone that knew me about the record and I mimed to the lyrics as it played, so my friends started calling me LayLow. And adding to that I believe in everything u do in life there is always someone that's ahead, so calm down and work harder, cus the top has different meanings to different people so rather than being aggressive, just LayLow.
•• Wow! No doubt you are a huge fan of Snoop. Briefly describe Your Background and Academics?
* I had my high school education at the Federal Government College Ugwolawo, I finished with a Bsc. In Pure Physics from the University Of Lagos, and did a professional course in Ophthalmology in Switzerland with Leica, yeah that's it so far. But I definitely have plans of studying even further.
••How was growing up? As a kid, what were your musical influences?
* I'd say growing up, I had some of the good stuff an average kid would have wanted. They never choose me whenever I tried playing football with my friends, so I decided to try basketball, and lol, there was no question about my skills. In-fact at a point I wanted to play professional basketball rather than go to the university. On the music side, I listened to a lot of west coast hip-hop and country music too. The likes of NWA, Snoop Dogg, Tha Dogg Pound, D.J Quick, Jim Reeves, Dolly Paton, Kenny Rogers. Etc. And yeah, I was also a huge fan of Michael Jackson.
••When did music become a part of your life?
*During my primary education, I had the privilege of learning the violin and classical music pieces as part of my music curriculum. My dad also encouraged us to learn at least 1 musical instrument. I joined my church choir during my high school days, starting out as a vocalist then went on to join the instrumentalist. I started with the conga, then graduated to playing the Jazz drums, I tried the base guitar but wasn't really feeling it so I moved on to the keyboard and yeah, I became my church keyboardist when the appointed time came. I remember also being a core listener, I use to also dig up bio's and news on any artist I fell in love with. I used my allowance to buy audio cd's at every chance I had, and I had a collection of over a thousand cd's; so for me Music has pretty much been part of my whole life.
•• I have listened to "Meet Me at The Top" ft. Iceberg slim, Cartiair, Lui T, Mode9, Terry-tha-rapman, Skales, Vector, Dagrin, Ludu and Gino, which you recently released a video for, what inspired that song.
*I love hip-hop, and at the time we recorded the song, it just felt like everyone was being consumed by the "Commercial song" stigma, and no one was really paying attention to the abundance of rap talents Nigeria had to offer. So I taught to myself, what better way would you water the appetite of fans of hip-hop than to give them a line up of some of the finest Emcees in the land all on one song. Its almost impossible for you not to hit the play button once u see the names, And I must say I think all the artists on the song can hold their own anytime and anywhere in the world.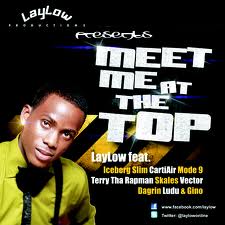 •• My favorite part in any Laylow's produced song is the part where the tag "Fellas and Females..haha" comes on.. I so love it, how did u come about that?
*lol, Fellas n Females, that's the signature. If you look at the most successful producers in the world, they all have a way you'd easily know they worked on a project, from Timberland, to P.Diddy, Swizz Beats, and so on, same for me. I just wanted a signature that would reflect my happy persona, and so I came up with Fellas n Females, haha and I used it even on the very first song I ever produced.
•• Mention a few artistes you have produced for.
* Morachi, Sauce Kid, Konga, Dagrin(R.I.P), Lace, Chuddy K, Brymo, just to name a few.
[audio:http://tooxclusive.com/wp-content/uploads/2012/03/Dagrin-Sisi-Eko.mp3|titles=Dagrin – Sisi Eko] 
••Aside from talent, what qualities in an artiste really stand out for you?
* Your Attitude. I believe your attitude has a significant role to play in determining your altitude.
Its very important that u have a likeable personality, and you can't fake it, it'll always show.
••Do you have a favorite musical project that you've worked on?
*Hummmm, Honestly, I'm excited as it comes. There is no particular favourite. If you watch me work in the studio, you'll see I'm spontaneous with the music.
••What have you learned from your past jobs?
*Anything Is possible, Nothing is impossible. It's vice versa! sometimes u make exceptional music out of nothing and in some cases it never turns out the way u plan, but in all, for an artist, talent is key, it separates the boys from the men.
••Is there any artiste you want to work with that you have not yet had the opportunity to work with?
*Every other day I meet artists, one's that when we meet we feel a need to make music together, Anything is possible within the land so I'll say any of the big international names and I'm not specific cus I believe every artist that became successful made it cus they did something right so u got to respect that, a good producer will make good music with a good artist regardless of their style.
••What do u think are the top 3 skills a Music producer should possess
* I want to believe every music producer should know how to play at least 1 musical instrument, asides from this,
*A Good Ear
*Patience
* and the ability to stretch yourself beyond limits and be experimental would be the 3.
 •• What challenges do you face in music production?
* I'll just say the power situation in the country is not encouraging. You get to spend hours in the studio but u are never guaranteed of 3 straight hours of power.
•• What do you like to do for fun outside  working on music?
*Play Basketball, spend time with my family or just seat at home and watch movies or surf the internet.
••What do you Love about Nigeria Music and what do you think about the current state of the Nigeria Music Industry?
* I love the level of competition; it kinda keeps everyone on their toes. And with the current state of the industry, we can all tell Nigerian music is now global, its no longer difficult to have a scenario where u are walking on the streets of Zurich and someone drives pass and he/she's listening to P square, or D'banj or WhizKid. The industry is growing, the only thing I feel needs to seriously be checked is the general structure.
•• What problem should be fixed in the Nigeria Music Industry? If any!
* like I said the general structure needs to be seriously checked. We should have the appropriate bodies stand in the interest of the artist/producer. If I have to go to Europe before I can collect royalties because they have a structure, it's pretty sad.
••Am sure Laylow's fans will like to know who his role model in the music world is.
* Production wise, I look up to the likes of Battle Cat, Dr. Dre, Swizz Beats and
For the business, Quincy Jones, P.Diddy and BirdMan.
•• how important is music to you?
And how long do you plan to make music
* I can't imagine my life without making music. But the reality of life is no one can do music forever. Its not like being a doctor, or an engineer. Those professions give more accolades with time. If a 50 year old doctor walks in to treat u, u'll feel safer than if it was a 30yr old, the same cannot be said for music so I'll do music for as long as I can and bow out when the ovation is loudest. Then probably go into politics or focus on my other businesses.
•• What are your long term goals in the music production industry?
* I'm building a team, it may take time, but soon, the pieces to the puzzle will all fit. I got 2 artists signed to my SoundVille Music label; Liu T and Buckwylla who recently joined the label, and we are working. On the side, I've also been in the studio making new music that will feature some of the best artists in the land, so for me God is in the driver's seat, I'll do my part to plan and work hard, but with him all things will be made manifest.
••Do you have an advice for the up and coming producers and those who want to become music producers?
*Well, put God first and always try to update yourself and skills regardless of who it is you'll have to learn from, don't let no one say to you that you cannot make it and  humility is very important too becoming successful.
••On behalf of myself and the Tooxclusive.com Crew, I say Thank You Laylow for Granting this interview.
*You are welcome.(Big smile)
•• Follow Laylow on Twitter : ( @LayLowonline ) and like his page on facebook : (LAYLOW)

"Que Meets The Fascinating Producer, LAYLOW aka The Beat Monster .", 5 out of 5 based on 1 ratings.
---