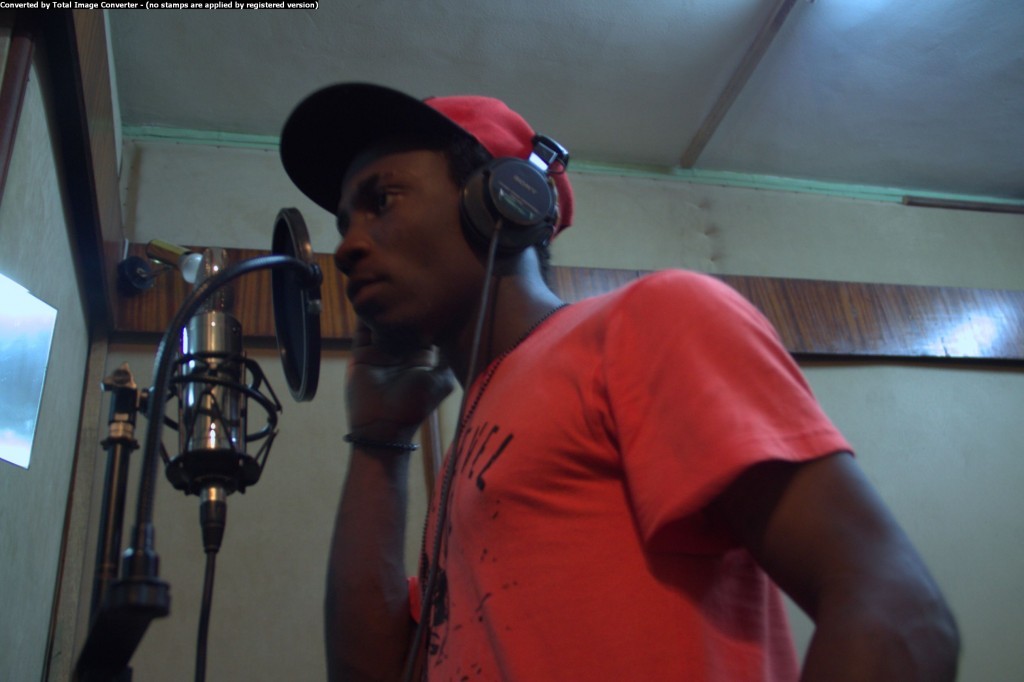 Young Pizzy is a quadruple threat – Recording Artiste, Producer, Songwriter and Video Director. Quebex interviews "The Artiste, The Director & The Boy".
•• Can We Meet Young Pizzy?
PIZZY: Young pizzy is a rapper,singer,video director,hood boy who loves and believes he was born for the sake of music
•• Why Young Pizzy? How did the name come about?
PIZZY: I'm a "young" Lad and my middle name is Prince. So remove the P and throw away the Rince and borrow izzy to spice up the name
••hahaha.. Sounds cool. What are Young Pizzy's Full names? Background? Academics?
PIZZY: My names are Agbambu Prince Uchechukwu, was born in Lagos in the late 80's by a showbiz/media father into a music loving family And my father who's still a media head. I attend 1st Eko international school and Christ The king school for my nursery & primary education And Randle secondary and Lagos state model college for my high school degree And later moved to Pencil film and television institute, where I studied and majored in tv/video directing Tho' I really don't do nigerian movies, but atleast I directed my video plus other videos for some artistes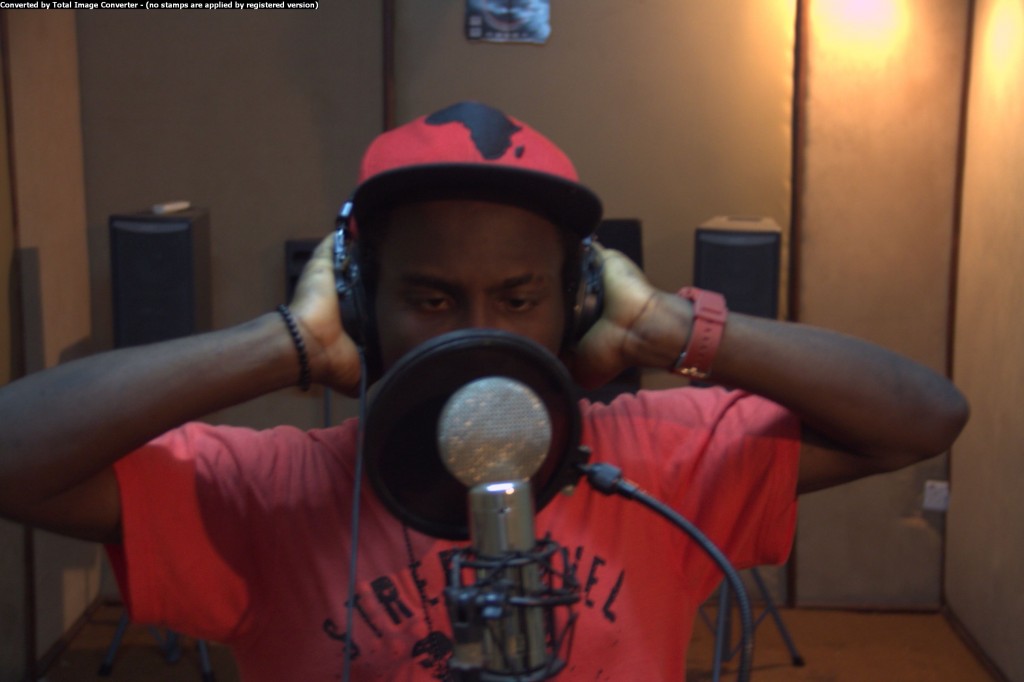 ••Wow! A trained director, I bet most of your fans didn't know about this… How was growing up? As a kid what were your musical influences?
PIZZY:  Growing up was "fun", I was born in the ghetto, the biggest ghetto in africa I guess 'Ajegunle'… In the era of different unsafe issues and things happening, So how really do u think my growing up will be? But then, I was an ajegunle Ajebutter tho. I was this kinda kid that would go out to perform on the street and still come back to serve punishments plus I was a very famous kid within my hood and beyond.
I was born into a music loving family, so my influences will be mixed, especially the fact that I will have to wake up every weekend or week days evening to watch video tapes of Aliyah,R.kelly,the very young Buju banton and shaggy,Shabba ranks,Biggie,vicious,kris kross,naugthy by nature,puff daddy,mase just to mention a few
•• As a child, did you ever have it in mind that one day you are going to become a musician and a Video Director? How did music start for you?
PIZZY: The truth is i knew all these, If you can remember,I said I had to wake up to watch video tapes, my love for video directing grew up from that point. Starting music in my life is a whole long journey. First, I was this famous street kid, who rocks the neighbourhood with a particular dance style And sometime in 1994 when Daddy Fresh was shooting his debut video I featured in the video in which my dad was his publicist then. So my love for music started coming out with people giving me thumbs up whenever I mime songs from Aliyah and Vicious. But then one day I was listening to Vicious, incase you don't know Vicious, he's one of them hot kid rapper of those days, So I was like, yo you can write and rap like this kiddo. And I met a dj and he gave me one of Vicious's beat in which I did some lil "wack" freestyles and writing to, So the talent started coming out in full. And my dad was like, yo you have to go to school kid, First thing first, before anything And I face schooling. During that time lotta things happened, I joined the Boys Brigade in my church and the youth choir but I didn't stay long in the choir cos the boys brigade required more from me. I was trained in the boys brigade as a band member, where I later became the band leader of my church and the No1 snaredrum leader in the whole of lagos state boys brigade band, with my name flying everywhere and playing for top clerics and even the Anglican and catholic bishops. After some years, I left the boys brigade and later met some guys who can also rap, and we became close friends. I was in a group called "raymass family" in which RayanT (of "Notin dey par" fame) was the leader of the group.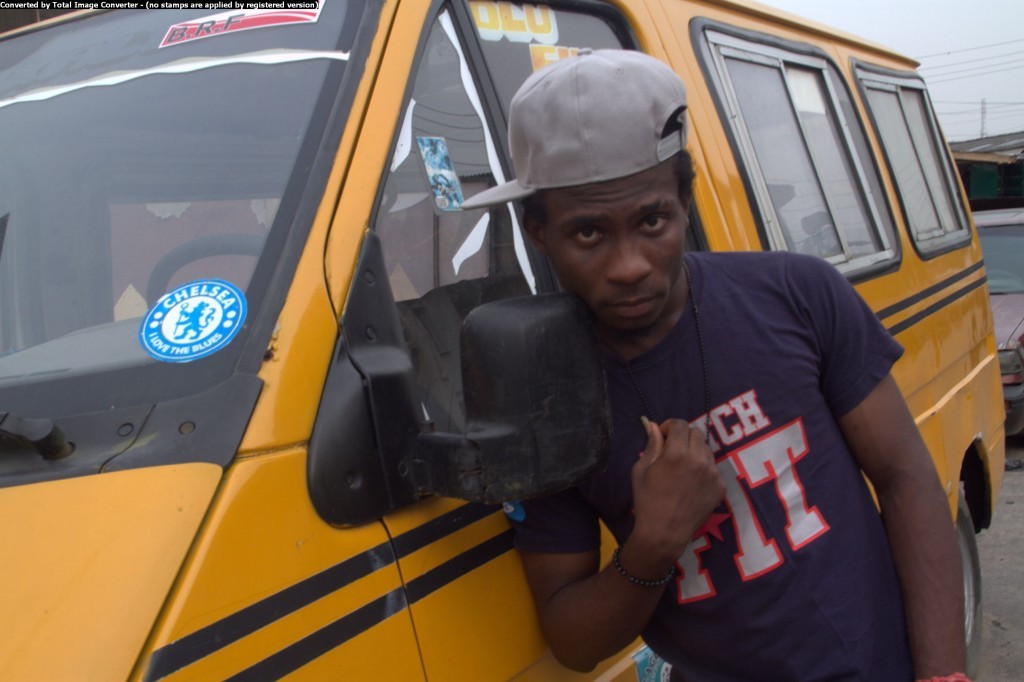 I went to a film school, In which my dad wanted me to study Production and my stepmum wanted me to study music but my love for video directing made me go for directing, Which caused lotta troubles.. LOL.. Well, all the same…….I am now a video director, But it wasn't easy cos I didn't get support from my parents or anybody, just some friends. But today I'm happy my family, especially my dad is happy with what I've become.
•• Cool… Appears you have gained quite a bit of experience over the years. I listened to your song "Make You Clap" ft Hakym, What motivated you to do that?
PIZZY: Anyways, I wanted to do something that people will remember me for, so I was like, what if I do something that will make them clap? So Joey was in our home studio where he was making this particular beat and I walked in and said 'yo that's my beat'… And I called hakym, told him we have a beat to do the song we've been planning to do all these years and that was it.
[audio:http://tooxclusive.com/wp-content/uploads/2012/02/Young-Pizzy_Make-You-Clap_ft_Hakym-The-Dream.mp3|titles=Young Pizzy_Make You Clap_ft_Hakym The Dream]

•• What other songs have u got?
PIZZY: Dj Final introduced me to his crew 'the roots muvment', who showed me so much love and I became part of the team, in July 2010, they released my debut EP. which had 3 tracks in it (radio favourite, 'dreamer' and 'weapon of mass destruction). After my EP, i had some problems with 'the roots muvment' so I left the crew and after a while i came up with a song titled 'Apology' featuring my baby mama Zara. I hope peeps don't get to read that part.. LOL.. The story of the song is similar to that of "make you clap", we've been planning to do a song together. So sometime in March 2011, i pinged her at midnight and the next day we went to the studio after Joey made the beat and the 'Apology' was recorded… at T-flava's studio. The day we recorded the song, we were both not feeling too fine…….. But we love each other so we had to sacrifice that and make the song. The Song was released same month it was recorded.
[audio:http://tooxclusive.com/wp-content/uploads/2012/02/apology_-young-pizzy_ft_zara.mp3|titles=apology_ young pizzy_ft_zara]
••As a Music Video Director, What would you say are the key tasks for Music video directing?
PIZZY: First task is the song you are shooting a video for, some songs will make the video, your work, concept and budget easy. secondly, client with the attitude of "I don't have that kinda money o" ..meanwhile, Some songs are just dead, when you listen to them…..your head will be so blank that you the director will think you don't know your job again
••What do u think are the top 3 skills a Music video director should possess?
PIZZY: 1. Good conceptual brain. 2. You must understand the camera and lighting very well. 3. You must be able to visualise whatever you are shooting, like you must know what and how it should look like before shooting.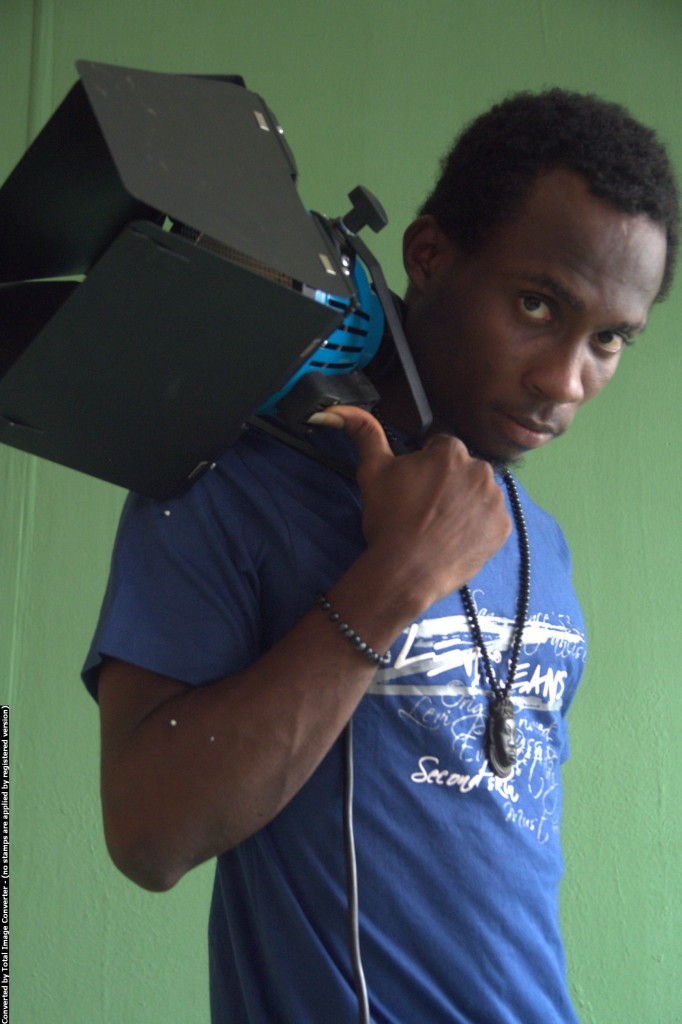 •• Which record label are you signed to?
PIZZY: From start I've been an indie artiste, no label, even though I ve worked with some managements and still setting plans to work with a management.. No Label yet, looking forward to having a good one.
•• What challenges did you face doing your music?
PIZZY: First and the major is Fund, Sourcing and working to get funds to produce songs, shoot videos and promote records And other ish. Basically its fund
•• Apart from music, which other thing do you do?
PIZZY: I direct videos, tv commercials, i do media/pr consultancy And I write scripts for tv production.
•• What do you think about the current state of the Nigeria Music Industry?
PIZZY: We are growing, we could be better tho!
•• What problem should be fixed in the Nigeria Music Industry? If any!
PIZZY: The government should be involved in it firstly, they should really implement the laws guiding every aspect of music and the industry, that way the whole problems will be solved. Problems like, artistes paying radio/tv stations to play their songs/videos And other corrupt practices. If only some radio stations/djs/oaps will stop collecting money from artistes, especially young acts, screen songs and videos, then try to pay royalties. If the government put hand, e go sweet like this…..no candy tho, something like potato.
•• Lol.. Such a lively dude I must say. Am sure Young Pizzy's fan will like to know who his role model in the music world is.
PIZZY: LOL… Honestly, I don't have role models, I only respect many people. Before I would say "my idols are my competition" But now I say "the only way to see my competition is thru the mirror". 😀  But then, I'm from the school of Biggie and Jay.
••Who are some current artists that you like?
PIZZY: In Nigeria, I respect every rapper that goes close to the mic to rap a bar or two cos its not easy. If I'm to mention names, I will prolly mention everybody. But outside Nigeria, they are many too… Jayz, kanye, jadakiss, the game, busta rhymes, rick ross, nas, j.cole, cyhi-the prince, common, almost everybody! Then within africa, Aka, sakordie, dblack just 2 mention a few.
•• We have seen you work with d likes of  Hakym and Zara, which other artistes are you planning to work with in the nearest future?
PIZZY: Yaaaaay, them boku! I shud be working with Tony Totch,T-flava, Joey Plus, Evaezi, Olamide, Jesse Jagz, Yemi alade, S deazy in the uk, D black & sakordie in ghana, 9ice, 2face, Them too plenty!
•• are we expecting your album drop from you soon?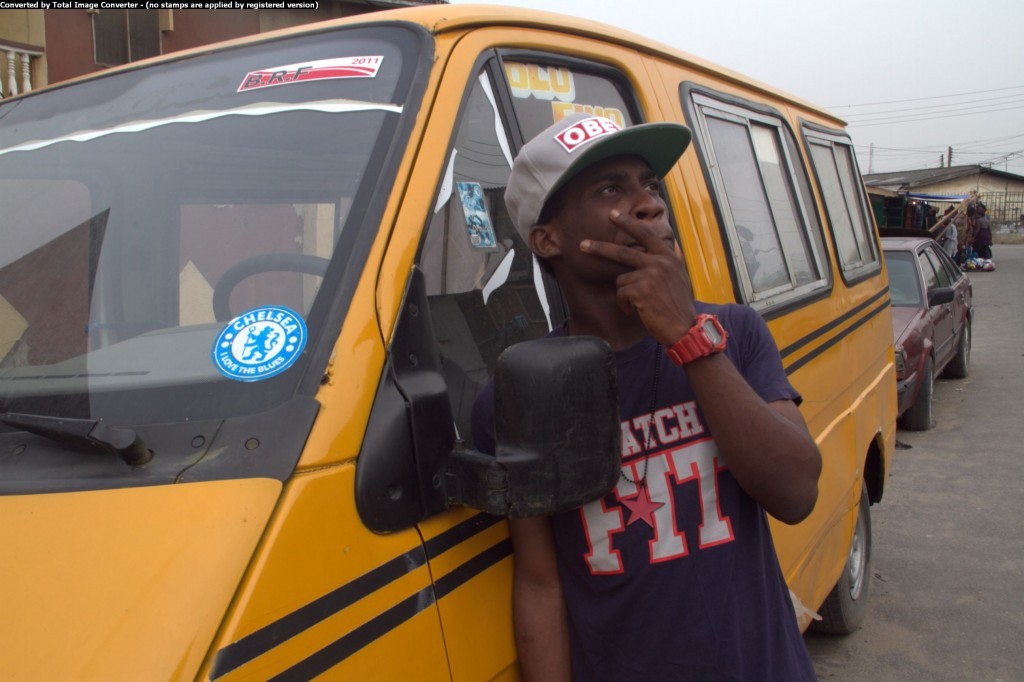 PIZZY: We are planning to towards the 3rd quarters of this year, but I'm praying it happens, God willing it will. Na baba God be boss. My album will be very experimental, I will feature a dj or two, even instrumentals. I will play the trumpet too, so you guys will know I'm a brigade boy.
•• how important is music to you? 

And how long do you plan to make music?
PIZZY: Music is my life, it is what I live for, I wanna be one of the oldest musicians/rapper.
•• Where do you see Young Pizzy in the next 3years? 5years?
PIZZY: Young Pizzy just wanna be an household name, Simples!!!!!!!
•• What's your advice for the young, up and coming musical artistes? 
PIZZY: The only thing I can say to everyone reading this is: You can only be you, you can't be Mi, wizkid, donjazzy etc. The best you can be is yourself. Work hard and pray to God.
••Thank You Pizzy for Granting this interview
PIZZY: #Ryyyt! First I gatto say a very huge thank you to my fans for supporting my talent and career over the years, I really appreciate them. Young Pizzy and the Nigerian Music Industry going higher! Watch this space #Ryyyt!
To know more about Young Pizzy, you can follow him on twitter @Itsyoungpizzy and like his facebook page – Young Pizzy.

"Que Meets You : "Meet The Artiste, The Director & The Boy", YoungPizzy", 5 out of 5 based on 1 ratings.
---