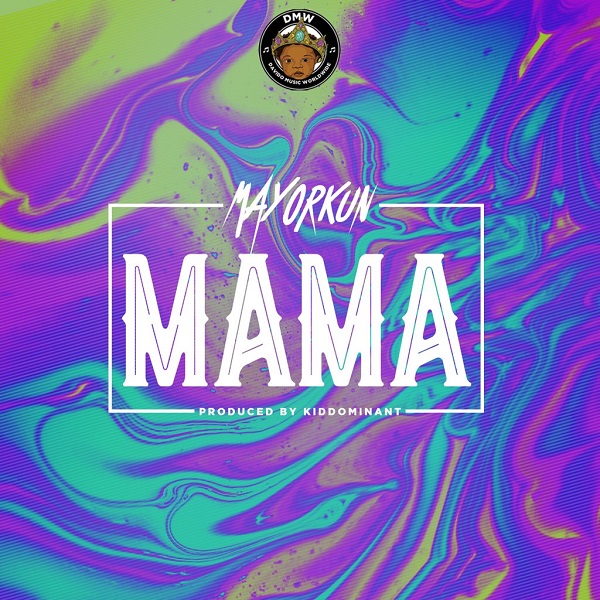 Your mama born you… your mama born you well
Girl you're beautiful too, I want to hold you
It appears Mayorkun is another bright product of DMW Records. I mean, asides their principal officer (Davido), Mayorkun is another artiste from the label churning out lovable songs.
For a guy who had such a boisterous introduction with the release of his music debut, Eleko, it wasn't expected that he would find it so easy, considering the huge expectations that ensued the introduction. But Mayorkun somehow managed to coast on that wave.
With his most recent music release, Mama, he would be hoping to continue on this fine ride, but that depends largely on whether or not the song "bangs".
So what do you think about Mama?
Is it hot, or perhaps lukewarm?
For me @ibironketweets, I feel it is only right to credit a brilliant work when you spot one. Mayorkun's Mama is easily a song deserving of credit. It doesn't only sound good, Mayorkun's delivery on the song is lovely, plus the funny injections to the song, gives it an added flair. I'd say the song is a hot something and that's probably why it is doing well on the charts.
Rating – 3/5
@dahnieelz: Mayorkun is definitely enjoying his 2017 after the success of Sade which is in fact one of the best songs I have heard so far this year, and now Mama.
Mama has that infectious sound that quickly grows on you after the first play. The truth is, Mayorkun is gradually making his fans grow accustomed to his real sound, especially the way he uses those metaphors.
I had a little problem with the sound production though, the beat sounded too shallow. I believe the producer could have done better than this but still kudos to Kiddo! All in all it is a good song, probably his best since Eleko.
Rating – 3/5
---
Do you agree with any of the points elucidated above? Please share your thoughts in the comments section below.